One businessman is showing us that Christmas is not only a season for joy but also an opportunity to love and care for people around us.
He went the extra mile to visit people in the San Carlos Apache Tribal land. He made Christmas "extra merry" for them as he gave $30,000 in $100 bills to needy strangers.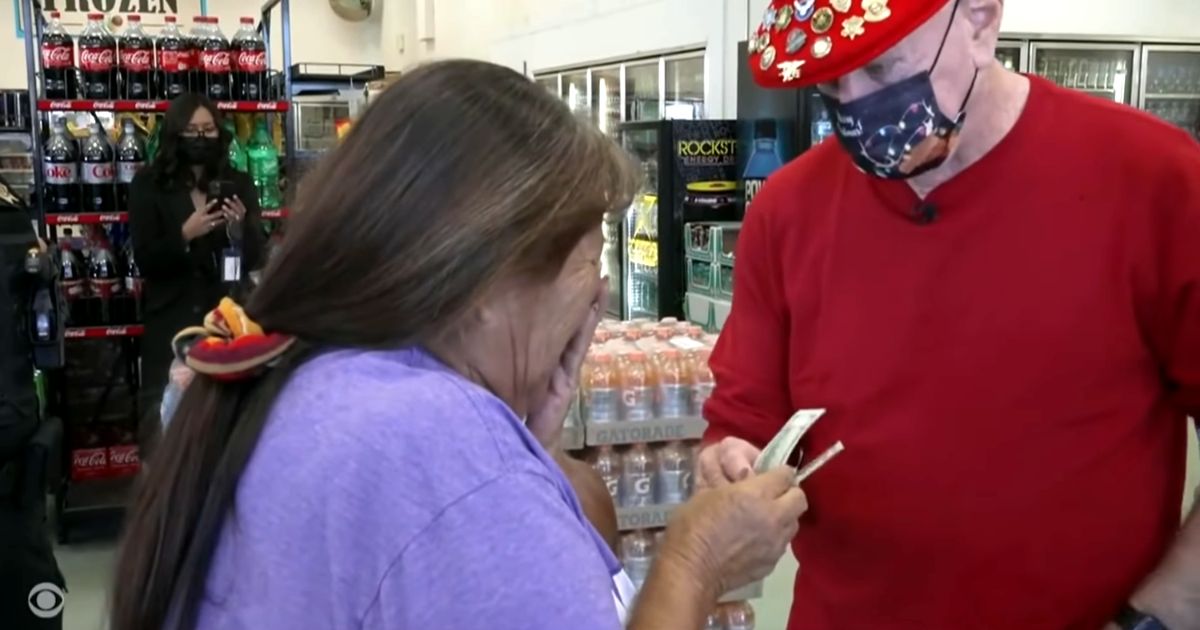 Together with his team, the Secret Santa went to the edge of the Sonoran Desert to share blessings with the people of the San Carlos Apache Tribe. "This is something I've had in my heart for years. I've always felt inside my soul, a spiritual connection with the Native Americans," the mysterious Secret Santa told CBS Evening News.
He and his elf recruits (police officers) went off and looked for random strangers they could bless. During the briefing, he told his squad that they were "on the frontlines of kindness."
The first recipient was a mom who was in tears after receiving an unexpected gift. The next one was an older woman who received $400 instantly. She shouted, "Thank you, Lord!" out of pure joy. One of the strangers said, "It's gonna put more food on the table. More for my family to eat."
But, an unexpected incident happened. A young man named Elijah Cooke knew how it felt like to be hungry but opted to give the money he received to his dad. "I think he needs it more," he explained.
Velma Wilson almost broke down in tears when she received the gift. She could finally buy her grandkids what they had been begging her to give–a cat litter. Almost half of the people in this area live below the poverty line.
This anonymous wealthy businessman emphasized that "it's not about the money." Secret Santa explained, "Whether you are a native American, African American, Christian American, Left American, Right American, Kindness is a common language between us all."
But, it was not really the money that made these random strangers break down. It was the benevolent man's kind and uplifting words that hit them. "You know how special you are," he said to a woman. "You are a beautiful spirit," he uttered to another.
"You are an example to every mom. You're amazing!" he encouraged Nelvena Cobb, a struggling mother. She said, "Just to hear that. It feels good. It helped me a lot." "You're an incredible, incredible grandma," he told Velma. This grandmother broke down in tears and was given a hug by the Good Samaritan.
According to a CBS Evening News Report, Secret Santa has been sharing his blessings with many for 15 years already. He opted to remain anonymous until now.
Being loved and accepted remains to be one of our deep-seated needs. Just like Secret Santa, may we be generous with positive words to breathe life into dying, aching souls. May Jesus' love for people be more tangible through our kind words and selfless acts especially this season.