On June 8, 2023, Pat Robertson, the pioneering television minister and host of The 700 Club, passed away at the age of 93, leaving behind a legacy steeped in the Gospel's message.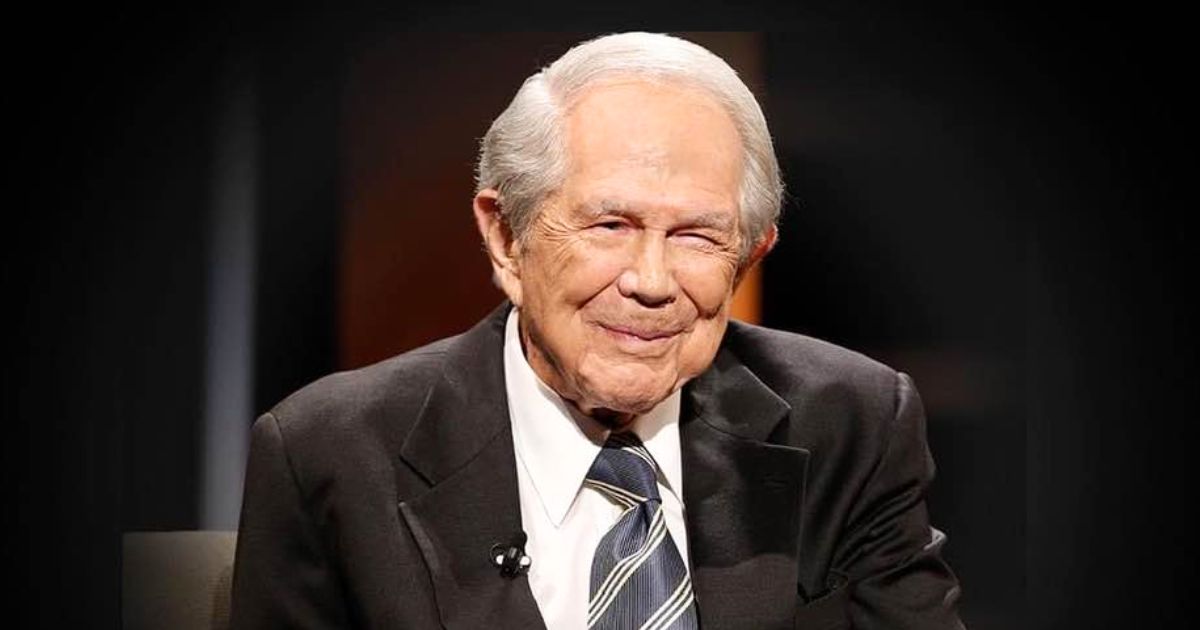 Starting in 1960 with a paltry sum of $70, Robertson launched a tiny station in Virginia. "He had no money to speak of, and he decided the Lord wanted him to have that station," said Greg Laurie, pastor of Harvest Christian Fellowship. This humble beginning marked the inception of the Christian Broadcasting Network (CBN), the first Christian television network in the United States.
Despite its modest roots, the CBN underwent a remarkable expansion. Today, it stands as a global network, resonating in 200 countries and interpreted in 70 languages, including Spanish, Chinese, French, Russian, and Arabic.
In 1966, Robertson embarked on a fresh journey, hosting The 700 Club. The unique blend of news, commentary, and Christian testimonies engaged audiences for an impressive 55 years, until Robertson stepped down in 2021.
Greg Laurie spoke fondly of Robertson's determination, "Pat always had this vision to go where a lot of people don't go. When you do that, sometimes you're criticized by people. He's been a risk-taker in the best sense of the word. A visionary. A dreamer. But someone whose message was the Gospel."
Robertson's endeavors were not limited to media. He also founded Operation Blessing, a global humanitarian organization committed to providing hunger relief, clean water, medical care, and disaster relief. Additionally, he established Regent University, initially known as CBN University, and other institutions including International Family Entertainment, The Flying Hospital, the American Center for Law and Justice (ACLJ), and The Christian Coalition.
As an advocate for conservative issues, Robertson even ventured into politics, running for the Republican presidential nomination in 1988. "He shattered the stain glass window," said Bishop T.D. Jakes, pastor of the Potter's House in Dallas. "People of faith were taken seriously beyond the church house and into the White House."
Remembering Robertson, Jennifer Wishon, a correspondent for CBN, lauded the "broadcasting legend" for dedicating "his life to spreading the gospel and love of Jesus around the world."
Pat Robertson, a broadcasting legend who dedicated his life to spreading the gospel and love of Jesus around the world, died this morning at age 93. I have the pleasure of contributing a small part to the global Christian Broadcasting Network he founded. #CBNNEWS pic.twitter.com/TDkTTi0JIk

— Jennifer Wishon (@JenniferWishon) June 8, 2023
Evangelist Franklin Graham admired Robertson for his courage, stating, "I was always impressed with his boldness. He did it in a nice way. He wasn't offensive, but he spoke truth. And that offended people – when you speak truth. But that's ok."
Pat Robertson, a great friend to my father, to me, and to our ministries, has moved to a new address in Heaven. Heaven is real and awaits everyone who puts their faith and trust in God and His Son, Jesus Christ. I will miss Pat, but I know that I will see him again one day. I'm…

— Franklin Graham (@Franklin_Graham) June 8, 2023
Robertson breathed his last in his home in Virginia Beach, survived by his children Tim, Elizabeth, Gordon, and Ann, along with 14 grandchildren and 24 great-grandchildren. His wife of nearly 70 years, Dede, preceded him in death in 2022.
As we remember Pat Robertson, we pay tribute to a life devoted to spreading the Gospel. Matthew 25:21, which reads, "Well done, good and faithful servant… Enter into the joy of your lord," seems fitting for a man who dedicated his life to sharing God's Word. His extraordinary journey and unwavering faith will forever inspire and motivate countless lives across the globe.
WATCH: Pat Robertson on his 93rd Birthday