Goodness is all about integrity, kindness, and generosity, and boy did this Kenyan teacher have generosity.
Peter Tabichi, 36, a science teacher helped his poorest students by giving away 80% of his own salary so that they could buy uniforms, books, or food.
He recently received the Varkey Foundation's 2019 Global Teacher Prize at Dubai's Atlantis Hotel, and an award of $1 million. The ceremony was hosted by acclaimed Hollywood actor, Hugh Jackman.
It's nearly time for Peter's second ever flight, and we have a feeling Kenya will be pretty happy to have him back home.

Put some 'screen time' in your diary, as we will be capturing all the celebrations for you! 🇰🇪

#teacherprize #Africa #Science

Posted by Global Teacher Prize on Wednesday, March 27, 2019
Tabichi's hard work, and dedication towards his students, won him this award adds The Varkey Foundation.
Tabichi says, "Even affording breakfast is hard. They're not able to concentrate, because they haven't had enough meals at home. As a teacher working on the front line I have seen the promise of its young people – their curiosity, talent, their intelligence, their belief. Africa's young people will no longer be held back by low expectations. Africa will produce scientists, engineers, entrepreneurs whose names will be one day famous in every corner of the world. And girls will be a huge part of this story."
The competition included 10,000 nominations from 179 countries and the purpose of The Global Teacher Prize is to raise the status of the teaching profession.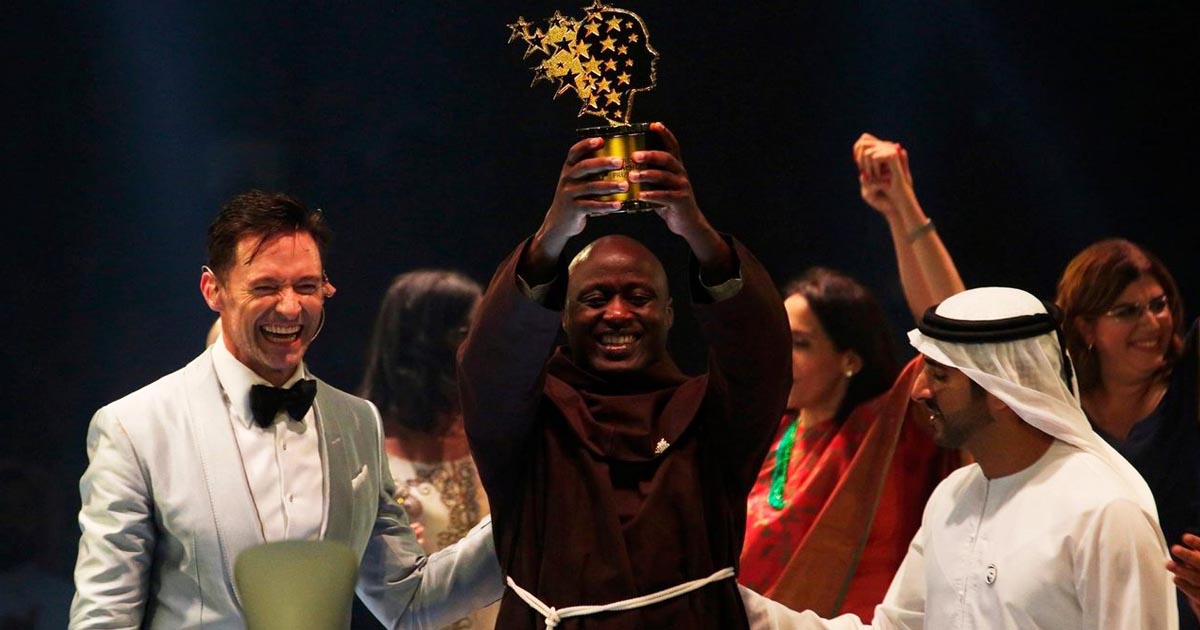 Sunny Varkey, the founder of the prize said, Tabichi's story, "will inspire those looking to enter the teaching profession and shine a powerful spotlight on the incredible work teachers do all over Kenya and throughout the world every day".
"The thousands of nominations and applications we received from every corner of the planet is testimony to the achievements of teachers and the enormous impact they have on all of our lives."
Peter Tabichi's story is one of many around the world, may his story inspire others and shine a light on other teaching professionals in Kenya, and everywhere else in the world.