A girl born with heart outside chest is inspiring people all over the world with her 'never give up' attitude.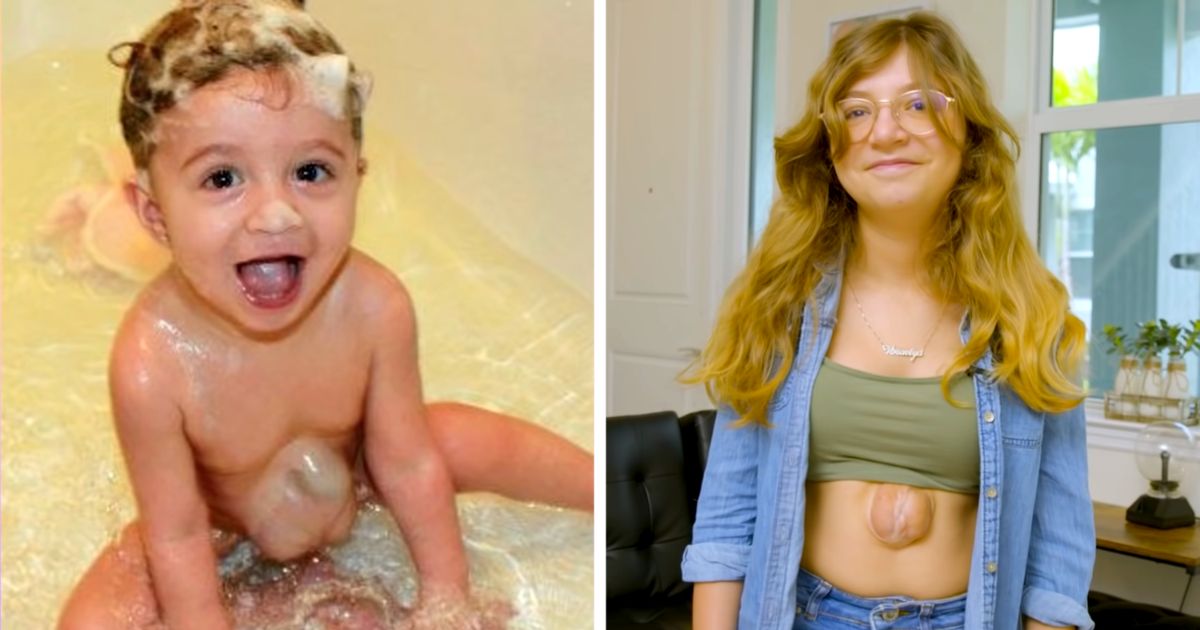 11-year-old Virsaviya Borun-Goncharova has defied doctors' reports and is living her best life with her supportive family in Florida.
Life has not been easy for her as she was born with a very rare condition where her rib cage and abdominal muscles do not protect her heart. Virsaviya's mom, Dari, says that when she was pregnant, doctors told her that her unborn daughter wouldn't survive and most likely would die during pregnancy or birth.
But Dari loved her unborn daughter more than anything else and decided to give birth to her. Today, the pre-teen is enjoying her life and doing all the activities anybody her age would do. 'She truly is a miracle and I love the way she is. She is absolutely unique. She is one in a million.
According to medical science, the condition that Virsaviya suffers from is Pentalogy of Cantrell, which affects only 1 in a million live births and it hasn't caused Virsaviya any pain during her daily activities.
While her heart condition doesn't deter her from doing normal things, she has to be really careful not to hurt her chest as that could be very dangerous for her heart which is fully exposed below the surface of the skin. She wears a chest covering to protect her vital organ from getting damaged.
View this post on Instagram
Apart from her heart condition, Virsaviya has conoventricular VSD, which is a condition where she has a hole in her heart where portions of the ventricular septum should meet. She's spent a lot of time in the hospital due to her condition and sometimes needs an oxygen tank when her oxygen levels drop.
View this post on Instagram
Ever the vibrant and energetic girl she is, Virsaviya says she knows her condition has real risks, but she isn't letting it stop her from living a normal life. She said: "Sometimes it can be difficult when my oxygen levels are low and I feel lightheaded and dizzy. But I love staying active and singing and dancing with my friends."
In the end, Virsaviya says that she gets a lot of messages from fans on her Instagram where her life has been documented to inspire others, they tell her how inspired they are from her story.
View this post on Instagram
Virsaviya is an inspiration to the whole world because she is living her best life even with the rarest and most dangerous conditions. She leaves all of us with an inspiring message, 'My heart is different, but it makes me completely unique and I love that.'
Philippians 4:19. And my God will meet all your needs according to the riches of his glory in Christ Jesus.