A wildlife photographer from the UK has documented how she befriended four squirrels in the forests of Northern Sweden.
Dani Connor is a wildlife photographer and zoologist and is originally from London but currently lives in Sweden.
"This is the story of how I rescued four baby red squirrels and befriended a family of wild squirrels in Northern Sweden." She says in the documentary about her time with the squirrels in a forest in northern Sweden.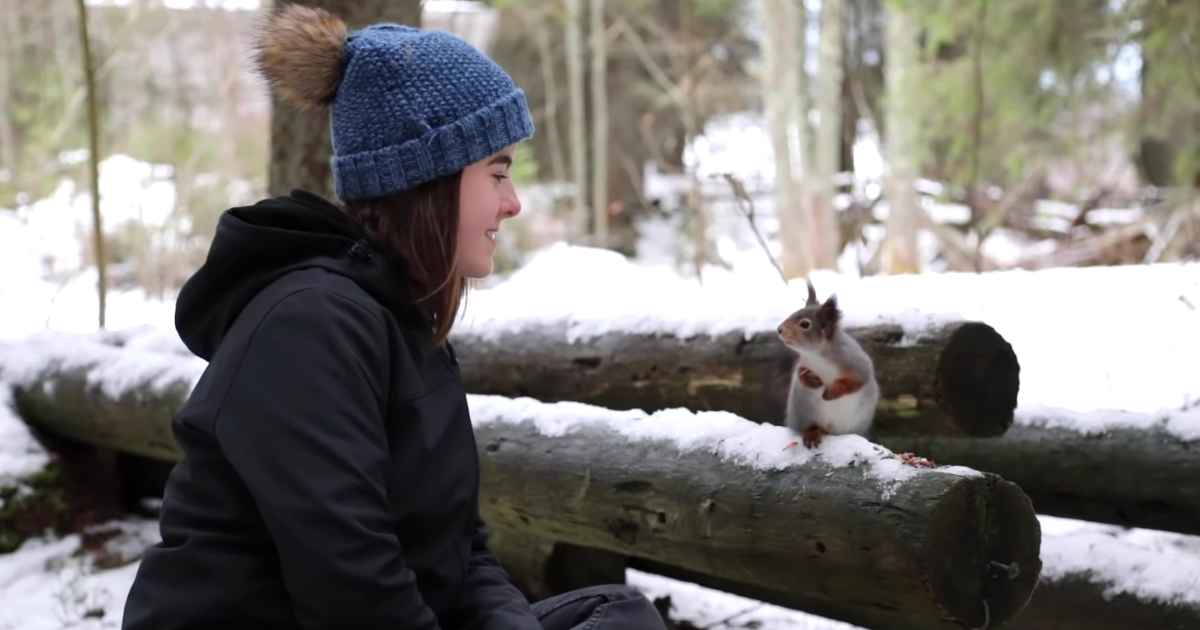 She said she became the mother of four orphaned baby red squirrels and shared how she would spend several hours a day feeding pears to the squirrels.
She spent almost three months in the forest and visited the four orphaned squirrels and fed them with fruit every day.
Dani Connor would visit the forest in the cold winter temperatures of -30C and grew close to the baby squirrels who she named Baby Pear and Chebarushka.
When she returned 6 months later in November to Sweden, she tried finding the baby squirrels but couldn't find them, instead she met and made friends with two other adult squirrels.
To her surprise, she saw two little squirrels playing outside her hotel window and recognized them to be her babies, Baby Pear and Chebarushka.
This video pulls at our heartstrings and we can feel the warmth and love that Dani Connor feels for these cute animals.
The Bible says that the righteous are concerned about the welfare of animals who might not be receiving proper care and are treated cruelly or harshly. We should always remember that they are God's creatures, and not ours, and we will be accountable for how we take care of them or neglect them.
Proverbs 12:10 "Whoever is righteous has regard for the life of his beast, but the mercy of the wicked is cruel."