A Pizza Hut waitress received an unbelievable blessing of a 10,000 dollar tip from one of her regular customers.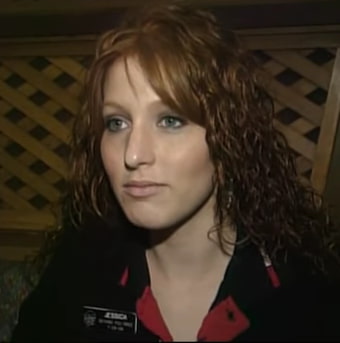 Jessica got to know most of her customers while serving them at the Pizza Hut restaurant.
Jessica Osborne like other waitresses often got nice tips, but never expected a 10,000 dollar tip.
A customer named Becky dined at the restaurant once a week, and she always wanted Jessica to serve her and sit in her section.
"She was sweet and bright and cheerful and never complained," Becky explained. "She was just a sweet waitress."
Jessica Osborn even knew what kind of pizza Becky usually ordered — a Meatlovers pizza, half pepperoni, half black olives, and mushrooms.
Jessica would share about her life with Becky and her family, about how she dreamed of becoming a photographer but had to drop out of college because she couldn't afford it.
Becky had just received a large settlement after losing her husband and oldest child in a car accident and ended up giving the waitress a 10,000 dollar tip.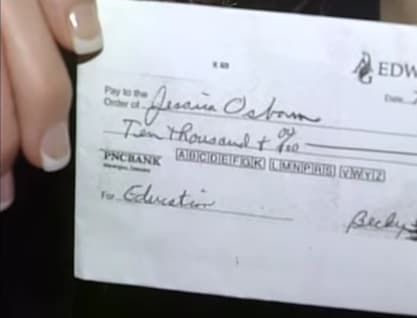 After Jessica had told Becky about her struggles, the mourning family returned to the restaurant.
Becky and her children gave Jessica, a check to help with her dream of going to college, as Jessica opened the envelope, she couldn't believe her eyes.
"When I opened it up, I just – I thought maybe I read too many zeros and I lost my breath," she recalled.
The cheque amount was a huge one and people would usually assume that it came from a millionaire, but this incredible act of kindness was from an average family, who wanted to use their personal tragedy to do something good for someone else.
Becky could have decided to use the money for her family instead of giving it to a stranger, but she released the money to Jessica to achieve her dreams because it is better to give than to receive.