Hundreds of people took part in a Jeep ride to Gibbs High School to show their love and support for Sgt. Ryan Knauss and his family.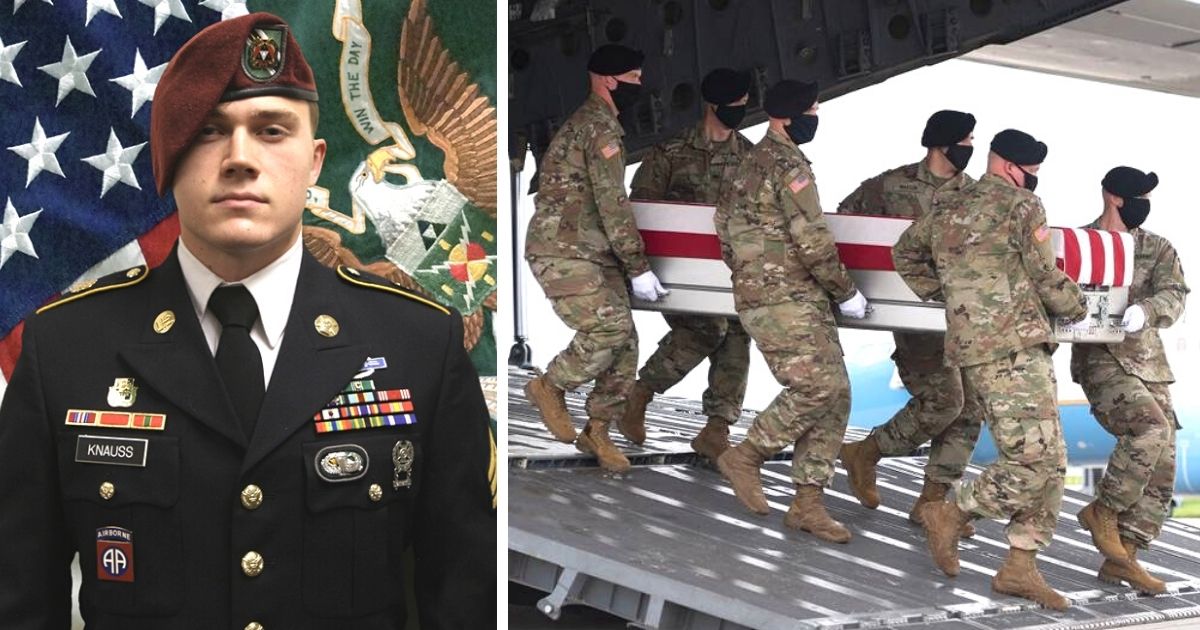 Sgt. Knauss laid his life down along with 13 troops that were killed in the Kabul airport attack in August.
Paula Knauss, his grieving mother, spoke to the crowd of people who came out to show their support.
"We want to thank everybody that is showing love right now, and support. We can't thank you enough. The military family that was Ryan's is now ours" shared Paula.
Ryan's grandfather, Wayne Knauss says he had an important conversation with his 23-year-old grandson before the deployment.
"Before he left, I asked him 'Are you trusting Jesus Christ for your salvation?' and he said yes. What a blessing when he said that. Now you don't expect for him to be taken from us, at this young age," Wayne said.
"We were praying for him so much. We praise the Lord. He's got a plan that's far bigger and better than our plans, and he knows best," Wayne added.
When the Jeep ride ended, the community gathered around the Knauss family taking a moment of prayer and sharing their words of support.
Information about Ryan's memorial will be shared soon with the public, said Paula.
Revelations 21:4 "He will wipe away every tear from their eyes, and death shall be no more, neither shall there be mourning nor crying nor pain anymore, for the former things have passed away."