On July 5, Heavenly Pizza in Findlay, Ohio, completed 220 orders but didn't make anything in sales, instead its owner decided to donate all $6,300, plus $1,200 in tips to employees.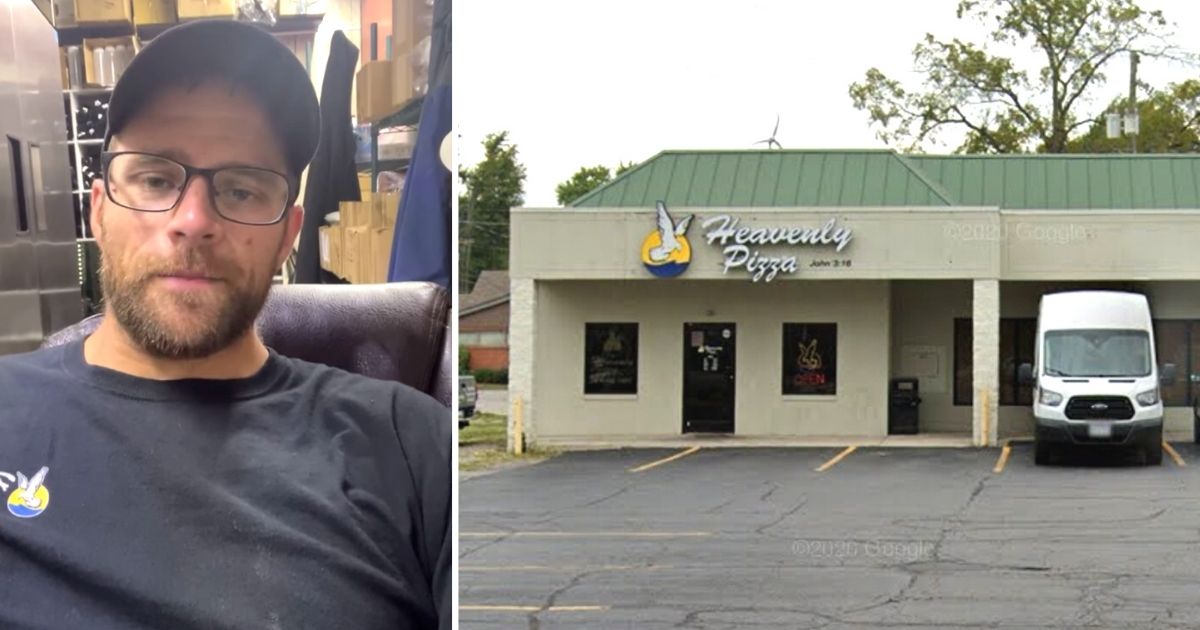 Owner Josh Elchert held an Employee Appreciation Day to express his thankfulness to his team for all the hard work they did during the coronavirus pandemic.
"You can have the best pizza in the world," he told WTOL. "If you have no one here to make it, it doesn't matter."
Elchert's customers also appreciate the pizzeria's employees as much as he does and they responded to his Facebook post on July 5, when he wrote that he would give the entire day's sales to his workers.
Explaining how the program would work, Elchert said, "the total in sales is going to get divided up amongst the employees. Heavenly Pizza is not taking in any of the money. It's all going to my employees. 100% of the sales are going to my employees."
"They've worked very hard over the past year and their dedication and loyalty to us is greatly appreciated, so hats off to them," Elchert finished. "I applaud my employees, I appreciate and value them and I hope it's a good day."
It's here !!!!
EMPLOYEE APPRECIATION DAY!!!!!!!
All you have to do is order some delicious pizza 🍕

Posted by Heavenly Pizza-Findlay Ohio on Monday, 5 July 2021
Usually, on a Monday, the restaurant would get around 100 orders, but on Employee Appreciation Day, customers came in full force to support, and ordered extra pies and dropped big tips at the restaurant.
The community responded very well and Elchert even said that a man came in over the weekend with a $100 bill and asked to donate to the cause because he wasn't going to be in town on Employee Appreciation Day.
"I put it out to our customers to really kind of show the love to our employees and they did, a lot," Elchert, who has owned the business for 11 years, explained to WTOL of their profits.
That act of generosity resulted in Each employee ended up earning $78 per hour for their shift.
Assistant manager, Timmy Lemire, 20, who has worked at Heavenly Pizza for five years said, "I've never experienced anything like this before," he said. "It's a big gift."
Lemire also credited the leadership of Elchert and the close bond of his fellow employees for helping Heavenly Pizza get through the challenging days of the pandemic.
"It's a family," Lemire said. "Find a place where you feel purpose and you won't feel like you're meaningless — you'll feel right where you're supposed to be."