Anthem Lights is kicking off Fourth of July celebrations with a new music video of their original song, 'Freedom's Worth The Fight'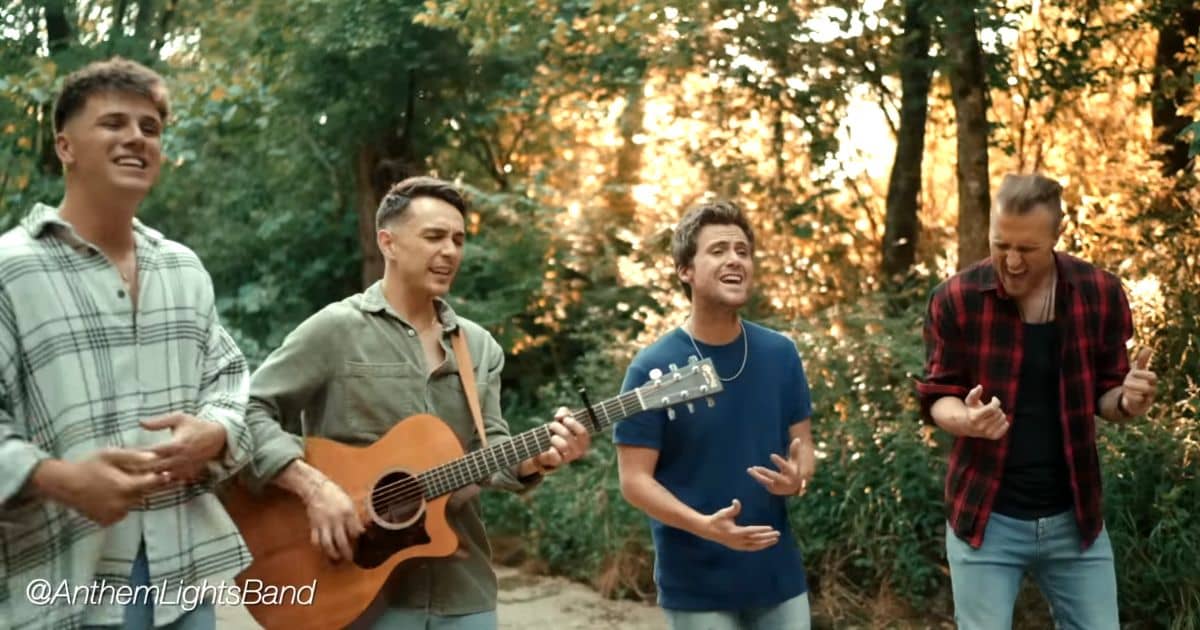 This song is filled with encouraging words for all of us from the four talented men of Anthem Lights. 'Freedom Worth The Fight,' tells us to be proud of being an American even when our country is facing its darkest days.
As proud Americans, every year we celebrate Independence Day, or July 4th, in remembrance of the sacrifices of our leaders so that America could be free. Our beloved country was founded on the firm foundation of God's word by faithful Christians like George Washington, James Madison, Patrick Henry, and others.
When the Pilgrims arrived in America in the year 1620, they made a pact called the Mayflower Compact which began with these words, "In the name of God, Amen…Having undertaken for the glory of God, and advancement of the Christian Faith…a Voyage to plant the first Colony in the Northern parts of Virginia."
During the signing of the Declaration of Independence in 1776, Samuel Adams said, "We have this day restored the Sovereign to whom all men ought to be obedient. He reigns in heaven, and from the rising to the setting of the sun, let His kingdom come."
As Anthem Lights sings 'Freedom's Worth The Fight,' we're thankful to God for the country and the heroes who sacrificed their lives for our freedom.