A centenarian who has never been on the wrong side of the law, wanted to be arrested saying it was her 'wish.'
Anne Brokenbrow, 104, says she wanted to be arrested for the first time in her life, saying: 'I am 104 and I have never been on the wrong side of the law.'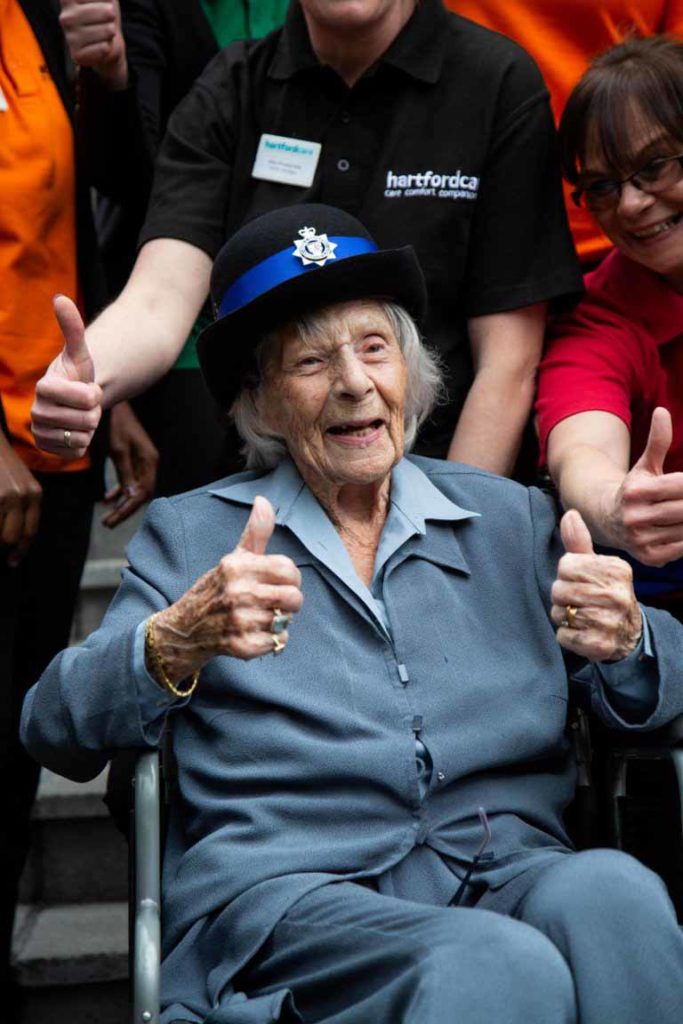 So when Police got to know that they were quite happy to make her dream come true, and arrived at Stokeleigh Care Home in Stoke Bishop, Bristol, to take her into custody.
Anne declared her unusual request after being asked to fill out a 'wish' by care home staff. She suffers from dementia and said, 'My wish is to be arrested.' The wish was then listed at a Co-op store.
Mrs Brokenbrow, a former secretary, at James Roberts & Son Manufacturers, was put in handcuffs and taken to a police car where she sat in the front seat. She was put in handcuffs and rode in a police car.
The wishes hang on a piece of string in Co-op stores, so that shoppers can look at them and see if they can help fulfill any. Stokeleigh Care Home is among the five in Bristol which participates in the Wishing Washing Line initiative, run by elderly people's charity Alive Activities.