A police officer from Sarasota Florida is being hailed for his amazing act of kindness after he bought a homeless woman a bike.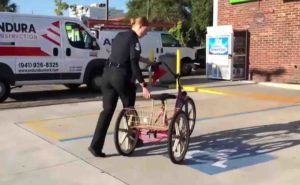 The homeless woman had her bike stolen from her while she was working and was going through a rough patch.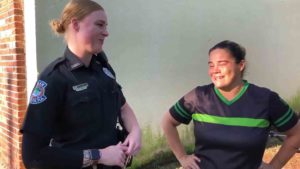 The officer worked with Salvation Army in Sarasota to buy a new bicycle and the Crime Prevention Unit of Sarasota Police Department for bicycle lights. The officer bought a bicycle lock with her own funds.
The officer gifted the bicycle to the woman with the bike lights and lock while she was at work.