Police officer, Rafael Salazar of the Fort Worth Police Department, Texas is being applauded for his timely actions in helping a woman deliver a baby.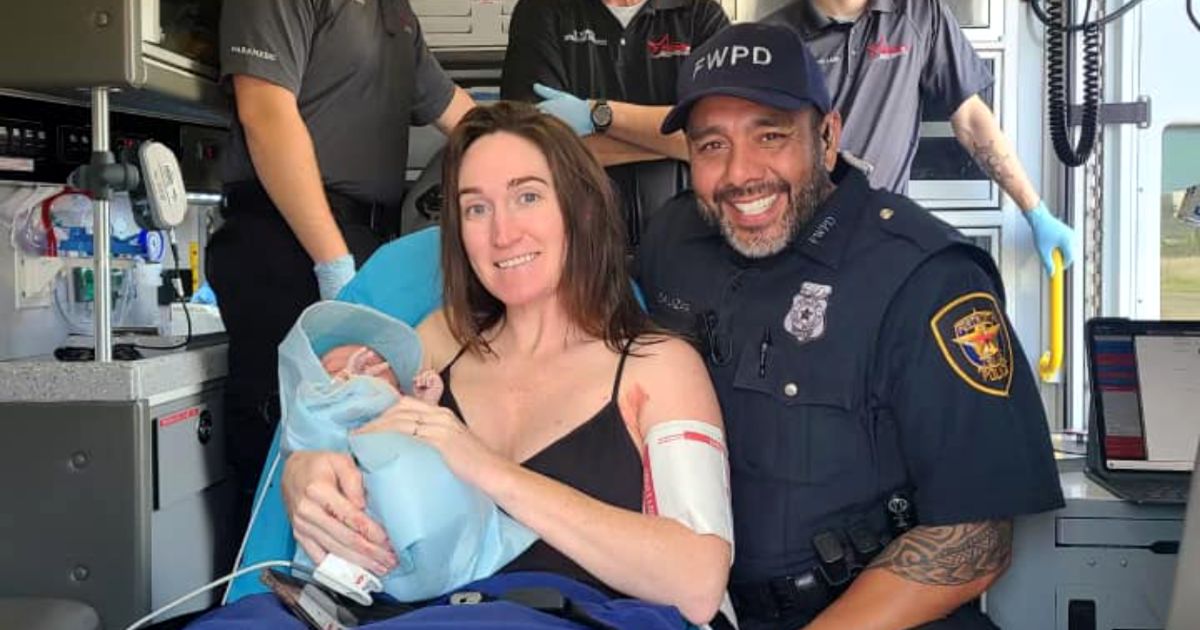 Rafael Salazar was in a virtual meeting inside Northwest Police Station on Nov. 4 when he heard a woman's cries for help.
The woman, Leah Reeves and her partner were on their way to the hospital for the delivery of their baby, when she went into active labor and could not have possibly reach the hospital on time for a proper delivery. They then made a stop outside the police station.
According to the Facebook post of the police department, Officer Salazar rushed outside, towards a black van, doors open, from where the screams were coming and took notice of the emergency situation. The baby was coming out, it was an active labor and help was needed immediately.
He quickly contacted the Fort Worth Fire Department and Medstar Mobile Healthcare for help. Keeping in mind, the precious seconds that were ticking off, the officer with no hesitation assisted the woman in giving birth to a baby boy, who was later named as Renzo. The medics arrived much later after the baby was already born.
"Wow, this was really intense. It's just so painful. " Reeves explains.
"We definitely don't expect or even imagine coming in for our shift … that we're going to be delivering a child," Salazar said. "It's definitely something that I'll never forget."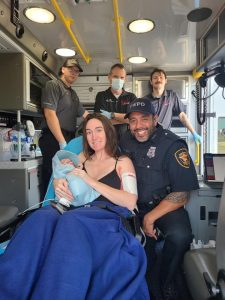 Reeves gave birth to a healthy baby boy weighing 8 pounds 14 ounces (3.6 Kgs). She said that it felt like, "a community coming together" and is grateful that Renzo will know that the world is a caring place when he grows up. His birth was the best example of people coming together to help another.