As Hurricane Ida pounded Louisiana, nurses inside the NICU at Ochsner Health Hospital in New Orleans volunteered to stay through the night with the babies who needed them so much.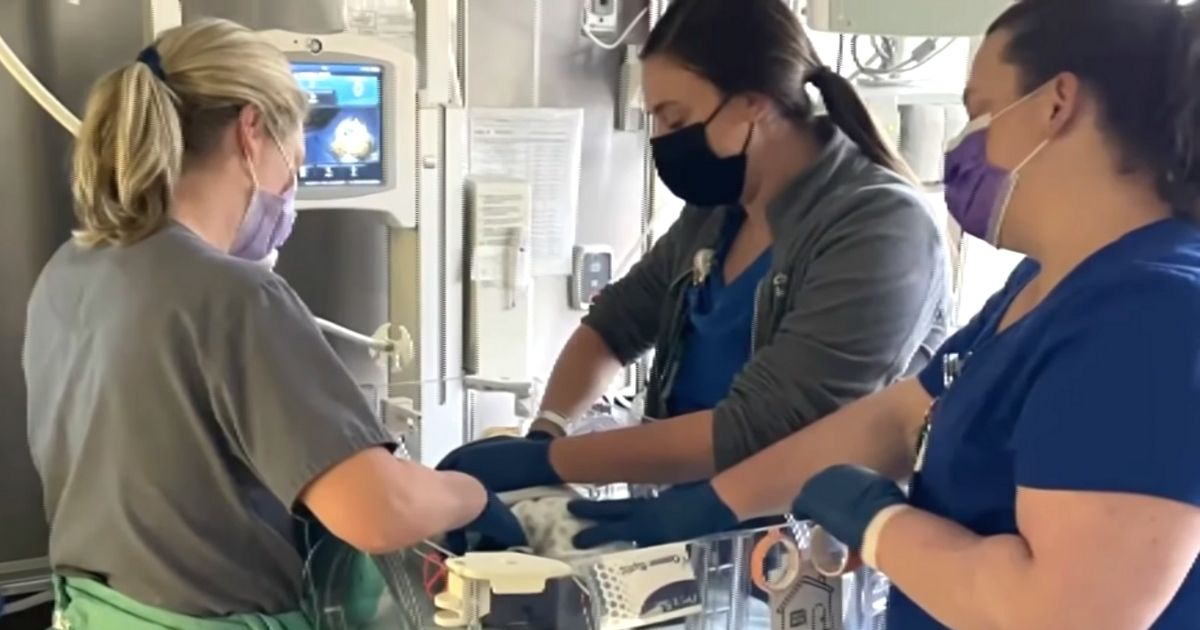 Even as Hurricane Ida bore down near Ochsner Health hospital in New Orleans, Louisiana, angels were watching over the babies in the NICU.
The winds were howling and the trees were swirling outside the hospital but the NICU staff kept all its babies safe through the storm.
Residents of New Orleans knew the hurricane was headed for their city, with mandatory evacuation orders in place, the parents of the babies had to be separated from their babies but knew that they were in safe hands."
The city got some of the worst of the storm, but the nurses hunkered down in the NICU all night caring for the little angels.
Nurse Paula Jean Simon, who runs this unit, 39 babies with nicview cameras were being cared for by the nurses, the cameras helped their parents feel close to them.
She said that "it was about trust and them feeling comfortable with the nurses and staff taking care of their babies, they knew that their babies were going to be well-taken care off, loved on while they couldn't be here.
Simon, a mom of 4 knows well what it is to worry about her family, she hasn't seen her family since the storm hit. She sacrificed her time and worked through the night so those new mothers could hold their children.
She said, it's hard but she knows her kids are safe because are great kids and they have a strong house, so they are good.