There are countless stories about police kindness that show us that our men in blue are unsung heroes. This one is so special. A Woodstock police officer's kindness to a little girl is restoring faith in humanity for many.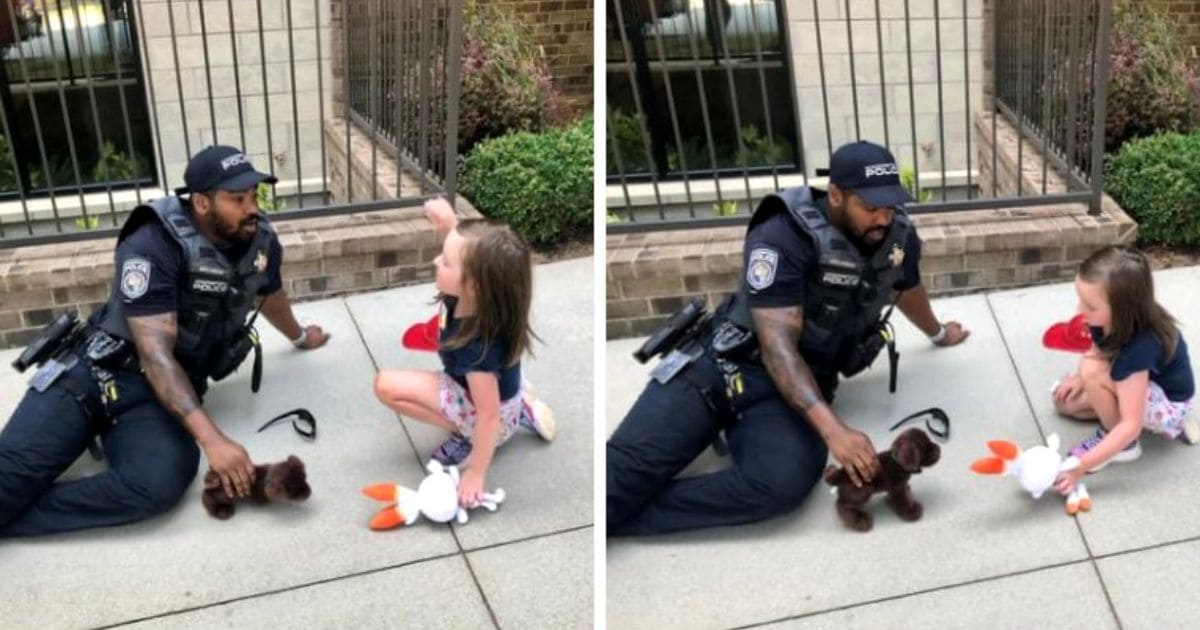 The heartwarming moment was shared by the Woodstock Police Department on its Facebook page from an area community group which shows Officer Poole and an young girl playing some games.
The officer had responded to a car crash involving the girl's mother and while she was waiting for a tow truck to arrive the cop kept the girl entertained.
The grateful mother shared in a post on social media, "Today I'm grateful for police officers like Officer Poole. Thank you for playing Pokemon and Bakugan with my daughter Maya," the mother said in the post.
This was posted to a local community group and we couldn't be more proud of Officer Poole. So, we had to share!

Thank you, Officer Poole, for always going above and beyond the call.

Posted by Woodstock Police, GA on Wednesday, 3 August 2022
The girl was extremely touched by the officer's gesture for her and told her mother that she wanted to be a police officer when she grew up.
The mother wrote, "She couldn't stop talking about you after we left and has since decided she will grow up to be a police officer."
The department wrote in a post, "Thank you, Officer Poole, for always going above and beyond the call," the department wrote.