A 100th birthday is a huge milestone that needs to be celebrated in a grand way, just like how Irish police officer Mark did for Kathleen Kavanaugh.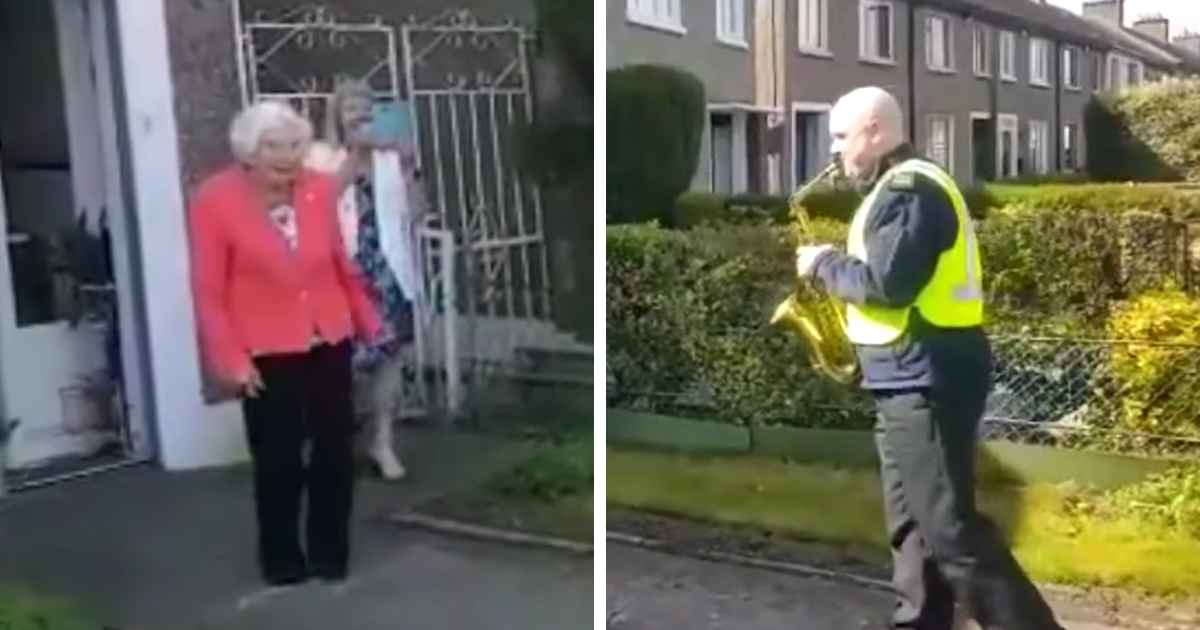 The officer played a tune on the saxophone for birthday girl Kathleen Kavanagh who danced along to celebrate her 100th birthday in Dublin, Ireland.
An Garda Siochana, the national police service for the Republic of Ireland, shared the video taken on April 4 of officer Mark, playing the saxophone for a woman celebrating her 100th birthday.
"Garda Mark of the Garda Band and Garda Shane, Community Policing Cabra Garda Station, called to celebrate the 100th birthday of Kathleen Kavanagh from Dublin 7 yesterday. Happy birthday Kathleen!" the police service wrote on Twitter.
"Garda" is also known as Gardaí which refers to a member of the Irish police force.