A police officer of the Jacksonville Sherriff's Office, Florida, saves a baby drowning in a pond, risking her own life.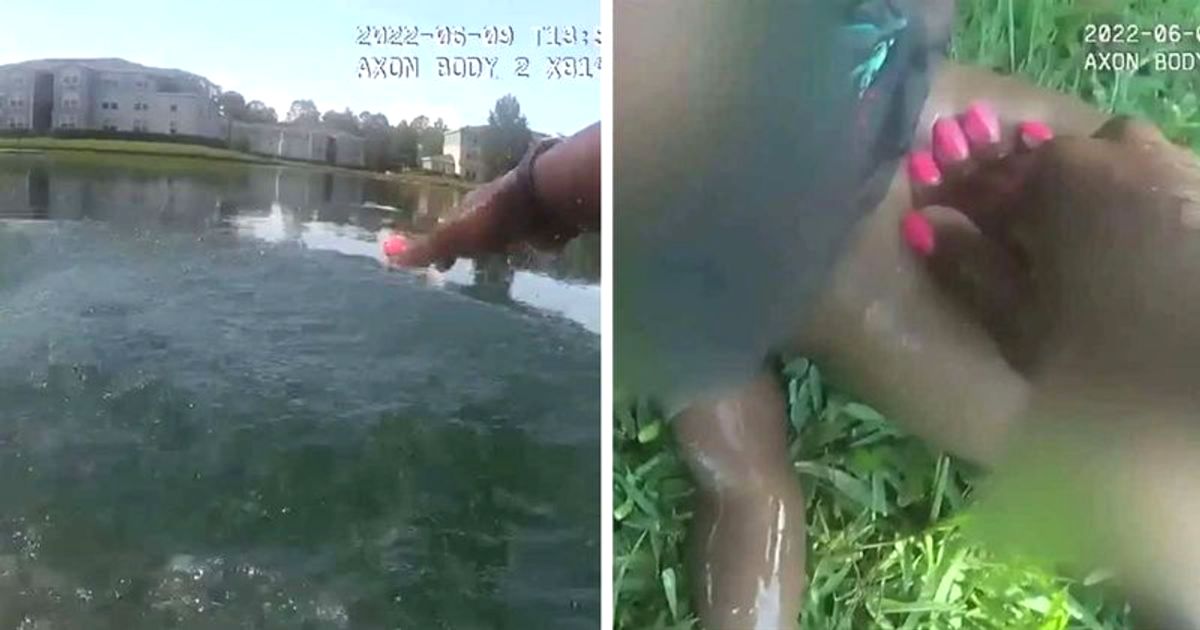 Officer Me'Atia Sanderson risked her own life by jumping into the pond, although she herself did not know how to swim, to rescue a baby who was drowning. The bodycam footage shows the heroic effort officer Sanderson made while retrieving the drowning child from the pond. She performed CPR until the other officers arrived and relieved her.
Sanderson had joined the sheriff's office in 2019. In the video, she could be seen sprinting into the water and making her way to the drowning child.

"Come on, baby," Sanderson can be heard saying as she performs CPR. "Come on!"
Her actions, while putting her own life at risk, undoubtedly saved the child's life," the sheriff's office said.
"Police Officers across this country report to work each and everyday to protect and serve their communities. They show up each day knowing they will be faced with unimaginable challenges and dangers; yet they do not know what those challenges or dangers will be or how they will present themselves," the sheriff's office wrote in a Facebook post.
WATCH: Police Officer Saves Drowning Baby In Heart-Stopping Video
Police Officers across this country report to work each and everyday to protect and serve their communities. They show up each day knowing they will be faced with unimaginable challenges and dangers; yet they do not know what those challenges or dangers will be or how they will present themselves. Ofc. Me'Atia Sanderson joined JSO in March of 2019. As a patrol officer in Zone 4 (Westside), Ofc. Sanderson was working on June 9th of this year when JSO and the Jacksonville Fire and Rescue Department were dispatched to an infant drowning in a retention pond. Ofc. Sanderson was the first to arrive on scene and was alerted that the infant was still in the water. Ofc. Sanderson, who does not know how to swim herself, without a second's hesitation, entered the pond to retrieve the child and performed CPR until she was relieved by other responding officers. Captain Christopher Scott with JFRD authored a letter to JSO on behalf of Ofc. Sanderson recognizing the impact her "quick and decisive decision to go into the retention pond" made. Her actions, while putting her own life at risk, undoubtedly saved the child's life. As we continue our #weekofthanks, we at the #JSO are thankful that we have officers like Ofc. Sanderson, who day in and day out, take on the challenges and dangers of this job. Our community would not be what it is without them. #yourJSO #jaxsheriff #Thanksgiving #wearethankful #makinganimpact #MakingAnImpactThatMatters #communityfocused #toprotectandservePosted by Jacksonville Sheriff's Office on Tuesday, 22 November 2022