In a wholesome video, an officer of the Lakeland Police Department, Florida was seen escorting a duck family safely to their home.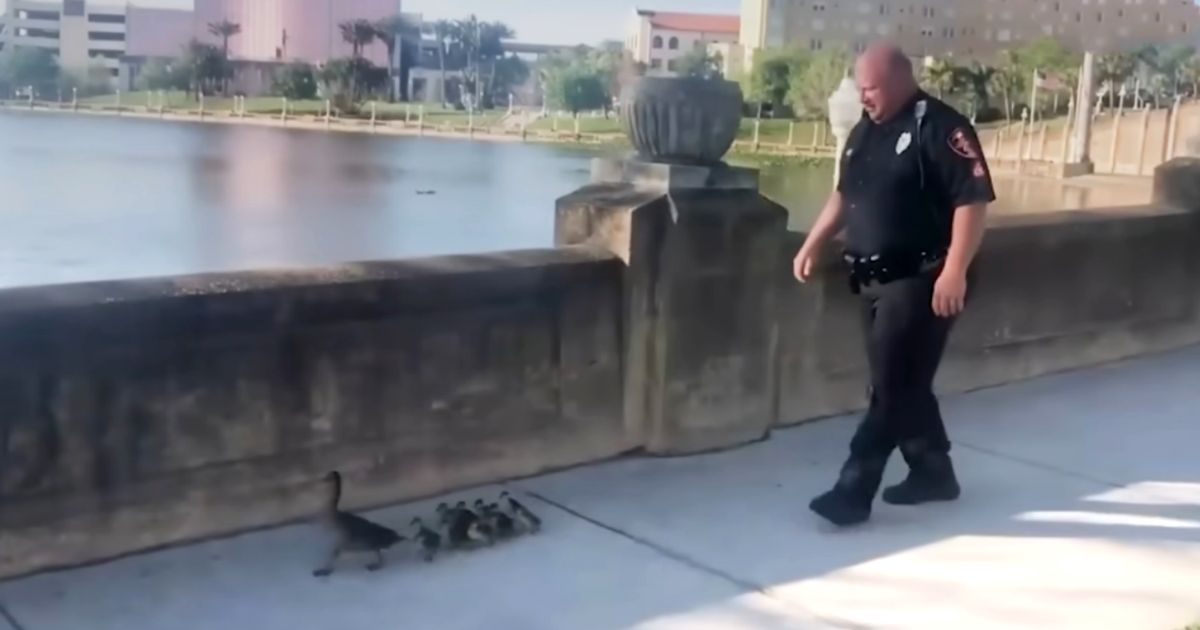 The man was seen walking patiently after the duck and its little ducklings along the street and helped them reach safely to a lake where they are seen happily floating on the water.
Comments are pouring in from people all over the world over the officer's kind gestures.
Some of the comments read as;
"It's so adorable seeing those little ones marching behind their Mom. Super cute."
"What a awesome Cop!! Now that is the definition of "To serve and Protect"."
"It's so nice that he went out of his way to make sure the duckies were in a safe place. We need more police officers like that in the streets."
The video has now been watched over 400,000 times on YouTube.