In a heartwarming act of service, a group of off-duty police officers in Kentucky showcased that their commitment to the community goes beyond enforcing the law. After a challenging overnight shift, these officers decided to roll up their sleeves for a different kind of duty.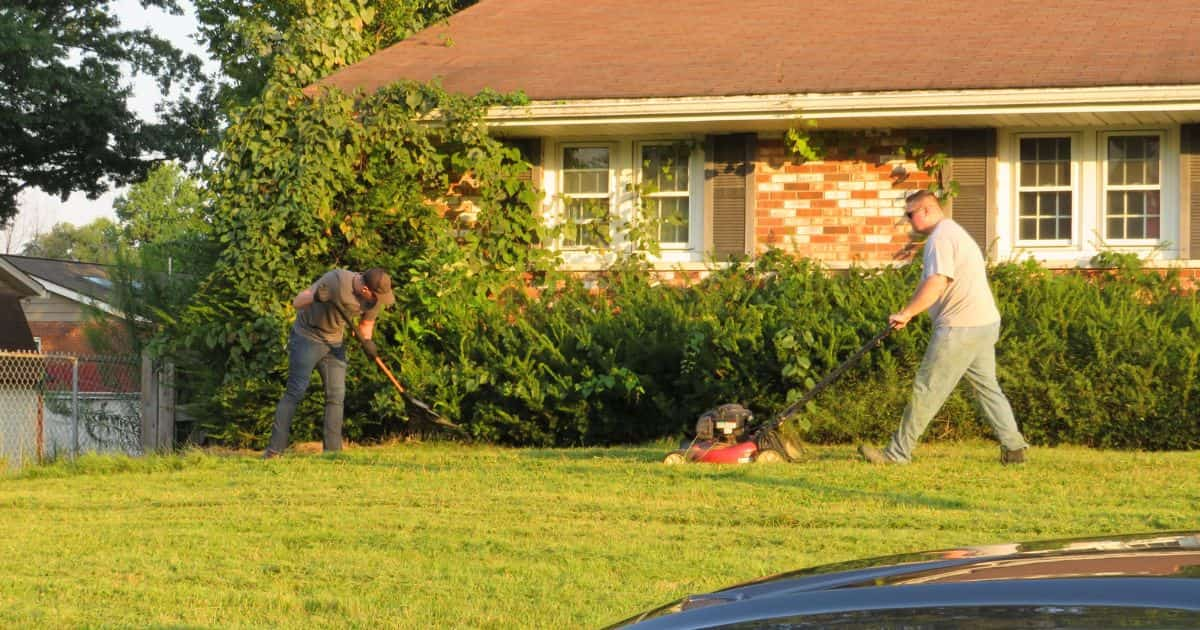 While responding to a medical call alongside Florence Fire and EMS, Florence Police Officers Michael Stanaland, Hunter Jacobs, Andrew Fields, and Macean Cook observed the unkempt state of the house's lawn and landscaping. It was evident to the officers that the lawn hadn't been tended to in a while.
Upon inquiring, they discovered that the homeowner had been grappling with health challenges, rendering him incapable of looking after the outdoor aesthetics of his home. Recognizing the situation, the officers felt compelled to help.
Instead of heading home for much-needed rest after their demanding shift, these selfless officers gathered their personal lawn tools. They returned to the man's residence, not as enforcers of the law, but as neighbors offering a hand. They mowed the grass, trimmed the bushes, and tidied up the yard to give the homeowner a renewed sense of pride in his property.
Florence Police Department applauded officers' actions, saying, "In speaking with these officers, none of them did it for recognition; they did it because they knew the right thing to do is to always try and help those in need." Their hope? That their simple gesture will "inspire others to never pass up an opportunity to perform an act of kindness."