When the owner of a San Diego bookstore had to be hospitalized for an emergency open-heart surgery, it was his competitors who stepped in for him and helped run his business for him.
Jennifer Powell was terrified when her seemingly healthy husband Seth Marko, 43, had to have emergency surgery. She arranged care for their 3-year-old daughter, Josephine, so she could be at the hospital for her husband's 10-hour surgery.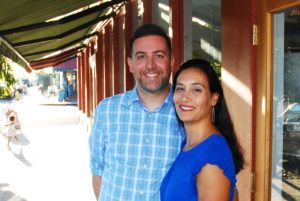 While at the hospital, her mind was still revolving around their bookstore- the Book Catapult, their only employee was down with swine flu and would be out of action for at least a week. Jennifer had closed the store to be with her husband at the hospital and had with no idea about when it would reopen. But unknown to her, there was help coming for them from unknown quarters.
Scott Ehrig-Burgess and his wife were helping to look after Josephine, Seth works at another bookstore in town, and wanted to help even more. He said, "We were all sort of overwhelmed and in shock."
Scott had worked at the Book Catapault a few times when it was newly opened by his friend in late 2017, and still had the keys, he was well versed with the register and "I thought, 'I'll pretend this is my store for the week,' " Ehrig-Burgess said. He did not stop there but called mutual friends in the book-selling community to tell them that Marko was in surgery.
"People were like, 'What can I do to help? Do you need somebody to be in the store?' " Ehrig-Burgess recalled. "I called four booksellers and had four volunteers."
After just one day of Marko's surgery on Jan 27, Ehrig-Burgess had 8 volunteers to help him at the store who had all worked at competing bookstores in the San Diego area and were either reworking their schedules or working during free time to help in. One couple even came down from Los Angeles. "Once I started to tell our book-selling friends what was going on, I had an entire roster," Ehrig-Burgess said.
His day was packed chock a block, in the morning, he would go to the bookstore he manages, the Library Shop. He would race across town at Noon to the Book Catapult to open it and give instructions to the volunteer. Then he'd go back to work. He said, "I'd train them how to use the point of sale, wait a few minutes to be sure nothing caught on fire, then leave," he said. "I'd call every hour to be sure everything was okay." He would return at 6 p.m. to close shop, he says, "The customers didn't even know."
Meanwhile, Marko's surgery was a success and Ehrig-Burgess visited him in the hospital in the ICU and told him the Book Catapult was open much to the surprise of Marko.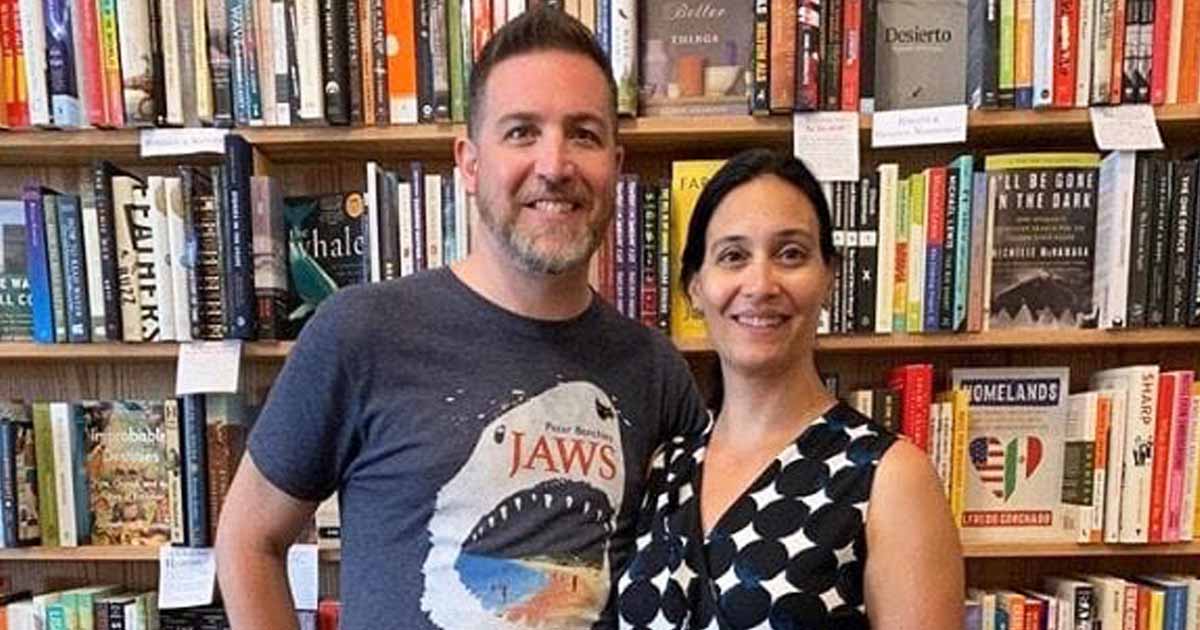 The Book Catapult's full-time employee, Vanessa Diaz, had recovered from the swine flu and was back at work, Powell and Marko's parents had also flown in to help out. After being 11 days at hospital, he is now home recuperating at home. Although he is not as fit as before and fatigues easily and is unable to lift more than a few pounds, his friend-volunteers are still there for him, he also plans to return to his second job, as a sales representative for a book publisher.
Ehrig-Burgess also started a GoFundMe for Powell and Marko and says, "They're doing 80 percent now." Julie Slavinsky, 57, who works at the independent bookstore Warwick's, is one of the volunteers who helped them out. Slavinsky said that Marko used to work with her initially at Warwick's and when Ehrig-Burgess had told him about Marko's heart, she offered to help at the Book Catapult. "People don't like to ask for help. You have to say, 'Hey, I have a few hours, do you need me?' " Slavinsky said.
During her days of volunteering at the store, she called up customers and suggested titles to others. Then when a rainstorm forced water to leak through a window, she moved books to safety and did a reading from an author the next week.
According to Slavinsky, the Book Catapult is a competitor to her employer, she has a different perspective on it, "The book world is a little bit different," she said. "I see this as helping somebody in the community. It's the community coming together."
Powell is clearly overwhelmed by the whole situation and can't thank those who have helped her and her husband enough. She says, "Seth is the guy who is always the reliable one, it's bouncing back to him when he most needs it. It's nice to see that happen."
She finally adds, "Maybe opening a bookstore wasn't as crazy as we thought."
Well it is easy when you have a great community of friends like these to help and support you through the good and bad times.