The officers from Suffolk County Police department went above and beyond to help a struggling woman who had fallen on financial hard times.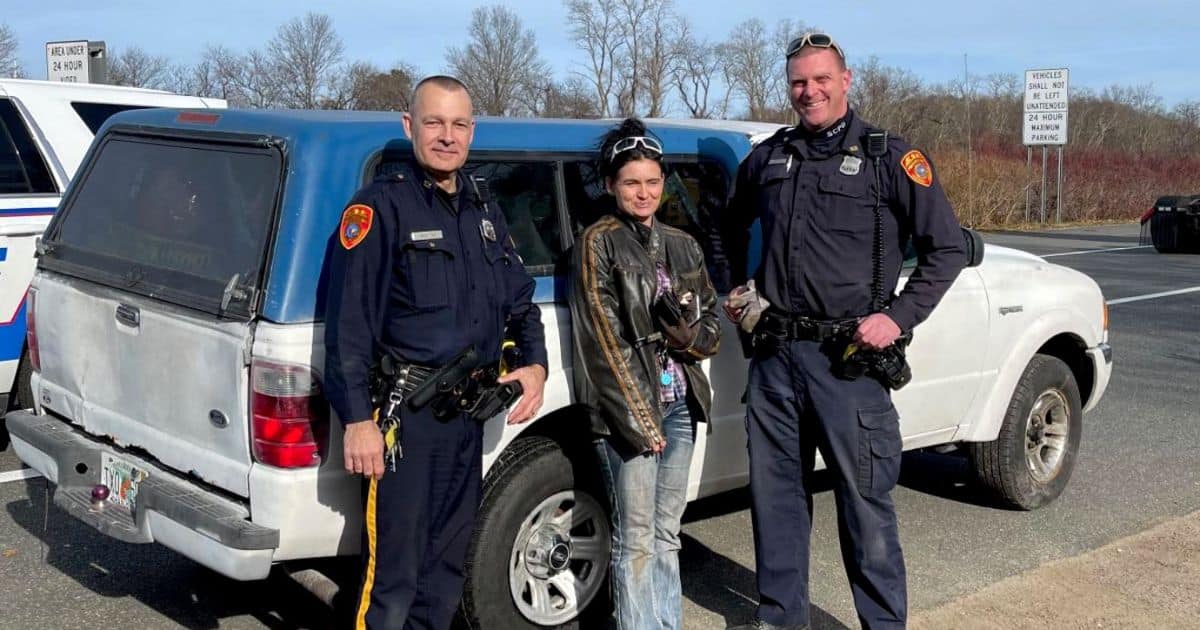 Ashley Nostdahl from Florida has been living in New York for a while, and when she was driving along on the LIE in her Ford pickup, its tire got damaged and she was forced to wait at the rest stop near exit 66.
That's when Highway Patrol Bureau officers arrived on the scene and asked her a few questions and learned that she could not afford to have the tire changed due to her financial difficulties.
The four officers- Sgt. Mike Santillo, Officer Matt Siesto, Officer Charlie Nicotra, and Officer Dan Furey wanted to help the woman in need. So they volunteered to buy her a tire and installed it on her car.
This act of kindness brightened up Ashley Nostdahl's day and gave her hope during her tough time.
Many people commented on the story saying how much they were blessed by it: One person wrote, "You won't see that on any news broadcast. Thank god for SCPD. Awesome act of humanity."
Another commented, "Our Suffolk county police rock god bless you all we love you guys girls and k-9." One person commented, "We should see more of these kinds of stories! I'm sure they're out there." Another wrote, "Beautiful act of generosity!!! Thank you to these men in blue!!!"
Yes indeed we will never see any of these stories of police kindness on the secular media because of the bias against our men in blue. But we must continue praying to God for them and their families for His protection and provision in their lives. Amen!