The police officers in Conyers, Georgia are receiving well-deserved recognition and admiration from the community for their quick thinking and bravery in rescuing an elderly woman from a house fire.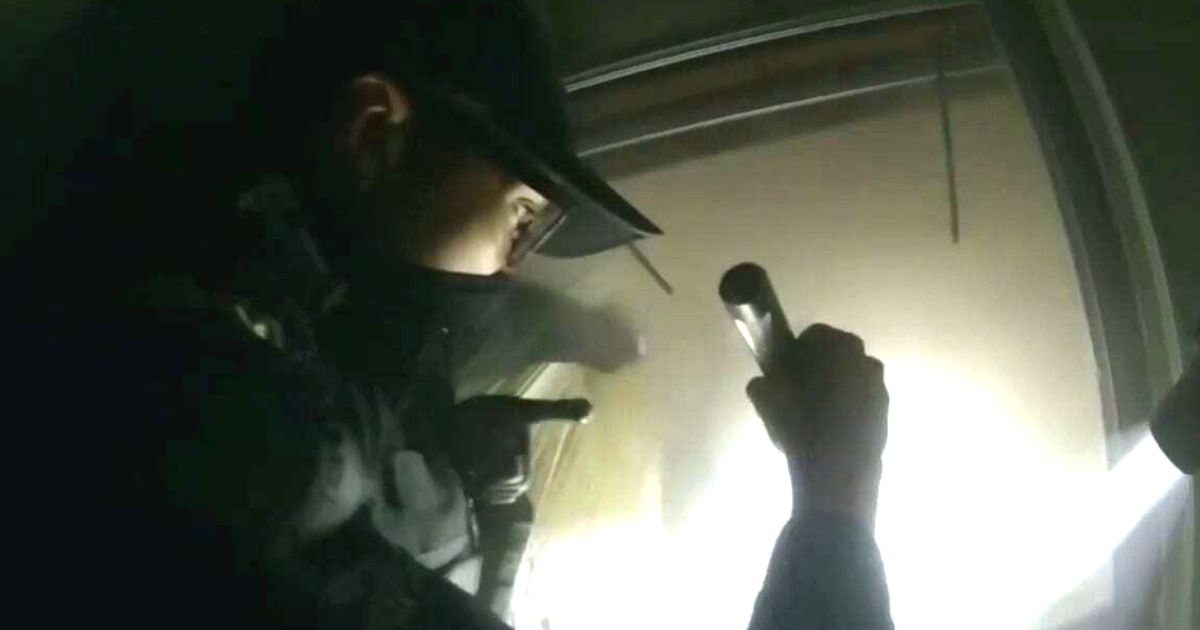 The Officers responded to the site and noticed someone trying to draw their attention from inside the house. Officer Wright, Senior Police Officer Smith, and Senior Police Officer Samuels jumped into action right away and rushed quickly to the woman's aid.
Officer Smith is shown in the department's bodycam video smashing a window and ripping out the curtains before entering the house filled with smoke. He can be heard shouting out to the victim before finding her, bringing her to a window, and handing her off to officers who are standing outside.
The woman was then treated in the hospital for smoke inhalation. None of the officers were injured during the rescue efforts.
The neighborhood has taken notice of the policemen's bravery, with many individuals using social media to commend and thank them for their service.
Someone made a remark; "That is a living example of what the overwhelming majority of our PD and FD personnel would do. They "Protect and Serve""
One grateful citizen wrote, "I love our Police."
These officers are a brilliant example of courage and commitment, and their selfless deeds provide witness to the genuine spirit of public service.
WATCH: Officers Save Elderly Woman From Burning Home
Every day Conyers Police Officers come to work to serve those that live and travel through our community. Officers never know when the next call will come or what that call will be but they are always prepared. This video gives insight into officers' courage and bravery that is displayed every single day. This past Sunday morning, C Squad officers were dispatched to a house fire call. When officers arrived, they saw heavy smoke coming from the house. It appeared a fire was inside the house but they were not sure if anyone was inside. Senior Police Officer Smith, Senior Police Officer Samuels, and Officer Wright saw an elderly person trying to get their attention through a window to let officers know she was trapped. The window was broken by Senior Police Officer Smith so that they could gain access to the person. All officers on the scene worked as a team to successfully remove the elderly resident from the smoke-filled house. Great work by all those involved with this rescue! Posted by Conyers Police Department on Wednesday, 15 February 2023