This football coach's case against Bremerton School District is now in the Supreme Court for review. He was fired not because his team hardly made any goals but because he prayed after their games.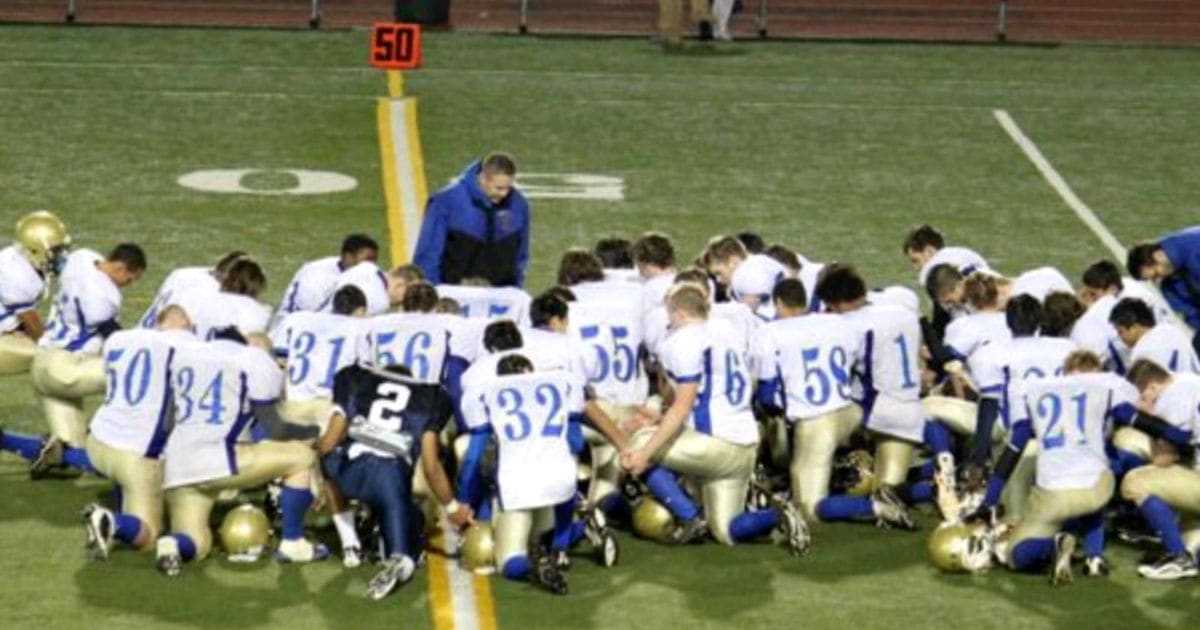 Joe Kennedy, a retired U.S. Marine Corps sergeant, was initially suspended and then fired by a Washington state school district after he continued to pray after their games.
"It was because the school district that hired me—Bremerton School District, just across the Puget Sound from Seattle—forced me to choose between my faith and my job," Joe told Fox News.
"Before I coached my first game, in 2008, I made a commitment to God that I would give thanks after each game—win or lose—for the opportunity to be a football coach and for my players. I was inspired to do this after watching the movie "Facing the Giants."
Everything started with a compliment from a neighboring school administrator, and not with a complaint. He was asked by the school administration to stop praying with his team in public. "My school district instructed me that I could pray as long as I was not leading my players in prayer," he recalled.
But, things turned out differently. Joe narrated, "I was all too happy to comply with this directive and clarified that I would pray by myself. But then the school district issued a new policy, and it said I could not pray where others might see me."
He said that, for seven years, after each game, he walked toward the center of the field, knelt, and prayed a short prayer of thanksgiving.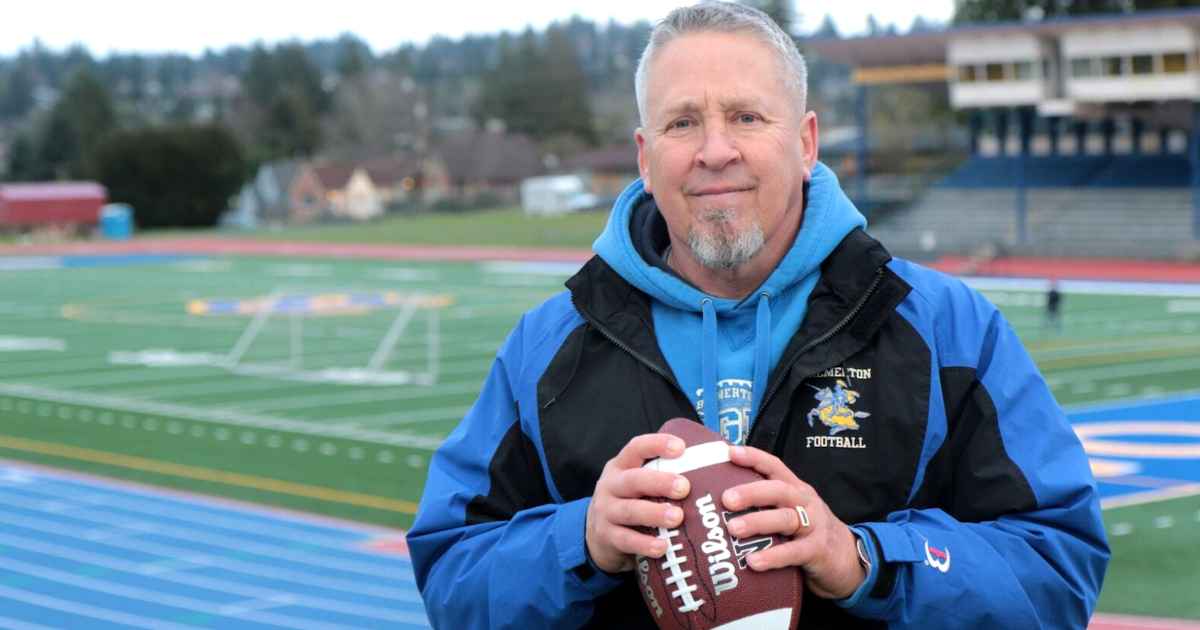 This faith-filled football coach went on to say, "Just hours before what would be my last game as coach, the school district gave me an ultimatum: If I prayed after that night's game, they would suspend me. As a proudly retired U.S. Marine, something inside me stirred. I would have given my life defending the religious freedom of any American, and yet that very right was denied to me. That just seemed wrong and unjust."
He went on to pray and this cost him his job. He filed a case against the school to "vindicate my [his] rights of free speech and free exercise of my religious beliefs."
This case started in the District Court, then was escalated to the Court of Appeals for the Ninth Circuit, and now, it reached the Supreme Court for review. The Supreme Court initially declined to hear his case in 2019 after the Ninth Circuit rejected it.
The four judges–Thomas, Alito, Kavanaugh, and Gorsuch – indicated that his case could succeed after further litigation. Alito said, "because denial of certiorari does not signify that the Court necessarily agrees with the decision." He concurred with the decision to reject the case because of the said reason. Oral arguments for this case will likely be held this spring with a ruling by June this year, according to Fox News Digital.
Bremerton School District stated through its lawyers at Americans United for Separation of Church and State, that, "No child attending public school should have to pray to play school sports," said Americans United President and CEO, Rachel Laser. "No student should ever be made to feel excluded – whether it's in the classroom or on the football field – because they don't share the religious beliefs of their coaches, teachers, or fellow students."
On the other hand, Kelly Shackelford, President, and CEO of First Liberty, which represents Joe together with Kirkland & Ellis LLP, led by Paul Clement, said, "No teacher or coach should lose their job for simply expressing their faith while in public. By taking this important case, the Supreme Court can protect the right of every American to engage in private religious expression, including praying in public, without fear of punishment."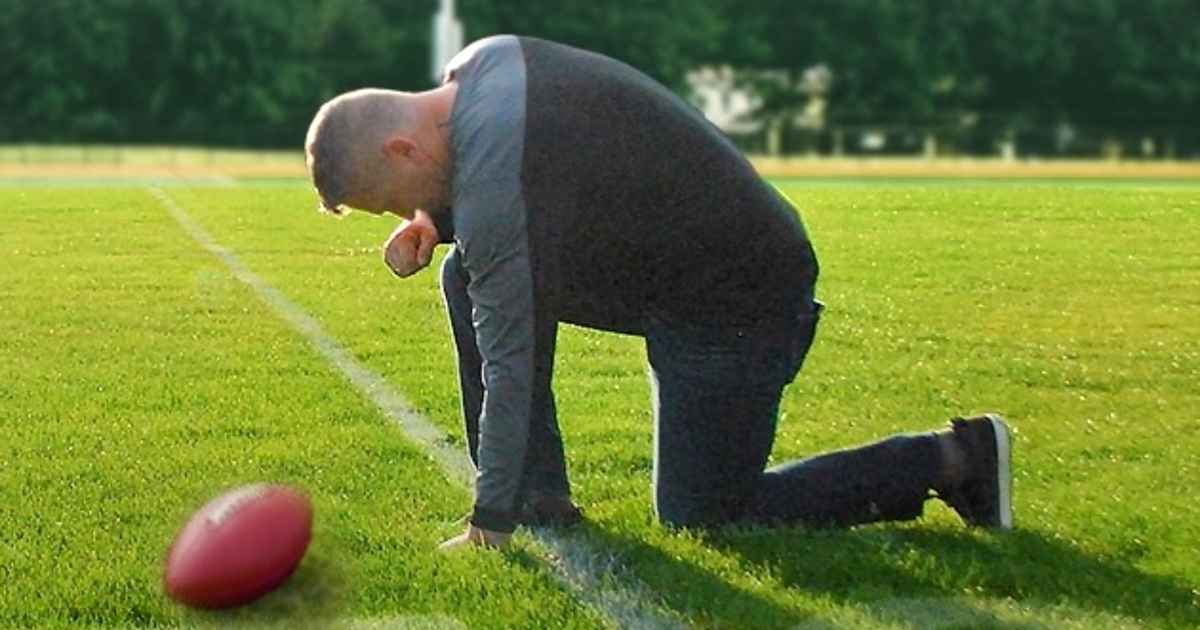 Despite the challenges and long process, Joe continues to fight. "Why keep fighting this? Why not move on? My answer is simple: quitting would violate everything I tried to teach my players," he said.
"That isn't to say this has been an easy road. There are days when I want to give up and move on with my life. There are days when I don't think I can keep fighting this fight. But that's when I remember the hundreds of times I told my players not quit no matter the challenge!"
He added, "I also think of the thousands of other public school coaches and teachers whose inalienable right to freely exercise their faith in public is at risk if the court decisions against me are allowed to stand."
The bottom line of everything is, "I made a commitment with God that, hey, I'm gonna give you the glory after every game. I'm not gonna hide who I am. I'm not gonna hide my faith," Joe said in an interview with King 5 News.