Selah sang a beautiful song 'Press On' as a tribute for tornado hit Cleveland, TN (Chattanooga).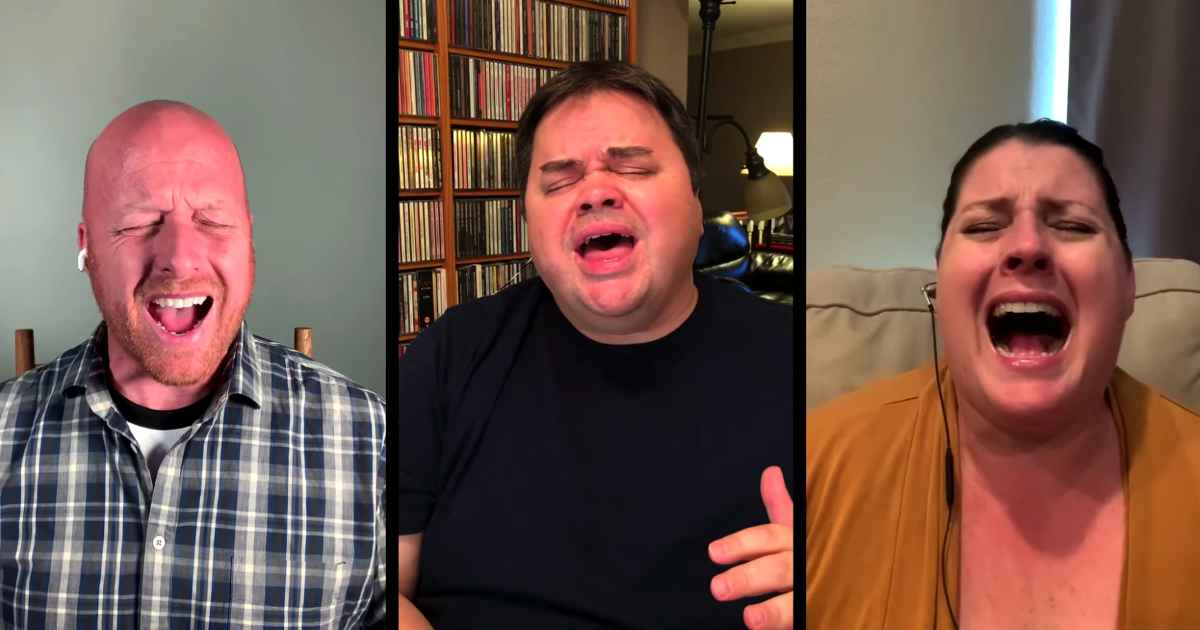 It was two weeks ago when friends at a local church requested Selah to sing a song for their church service after the tornado struck and they sang "Press On." The song is truly apt for it with its meaningful lyrics and soulful music.
When the valley is deep
When the mountain is steep
When the body is weary
When we stumble and fall
Selah is a Christian vocal trio consisting of Todd Smith, Allan Hall, and Amy Perry. The group appeared on The 700 Club, Hour of Power, and TBN. Selah was originally formed by brother and sister, Todd and Nicol Smith, along with friend Allan Hall. They gained success with their first album, Be Still My Soul, in 1999. They became famous for being able to transform old Christian hymns into a more modern style with their powerful voices and rich harmonies.
When the choices are hard
When we're battered and scarred
When we've spent our resources
When we've given our all
Todd and Nicol grew up in Subsaharan Africa, and brought African elements to their songs, they are comfortable singing in Kituba, and English. Todd says their missionary upbringing helped bring out their musical abilities. "I've been singing in front of people since I was three," he said. "My parents are missionaries. When we came back to the United States, we had to visit each church that sponsored us. That was a good training ground."
Selah went on to win a Dove Award for their debut album and their second album Press On was released in 2001 which also won a Dove Award, along with many other nominations. Later on Nicole left the group and was replaced by Amy Perry.
In Jesus' name, we press on
In Jesus' name, we press on
Dear Lord, with the prize clear before our eyes
We find the strength to press on
As we listen to Selah singing "Press On" today we are encouraged and uplifted by the words of this song to keep pressing on in life, inspite of all the challenges we are facing today with the coronavirus because Jesus Christ is with us and in His name, we can press on. Amen.