Educators are looking for new ways to show their love for their students especially during this time of the pandemic.
One North Carolina principal is inspiring all of us with his heartwarming act for his students.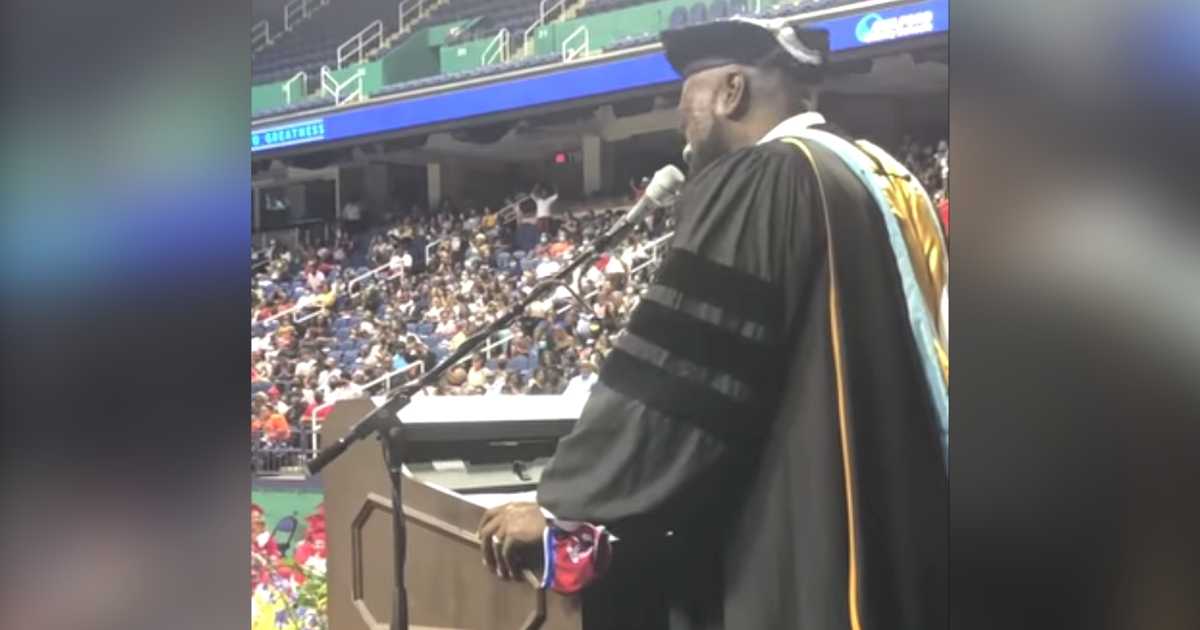 Marcus Gause, principal of T. Wingate Andrews High School in High Point, North Carolina, belted out Whitney Houston's "I Will Always Love You" during graduation last weekend at the Greensboro Coliseum.
Gause was dressed in traditional commencement cap and gown attire at the podium and sang the song which was originally recorded in 1973 by Dolly Parton.
The song became a huge hit for Houston in 1992 when she recorded it for her film "The Bodyguard."
The students and staff loved the song and roared in approval after Gause hit the high notes when singing "I will always love you."
Hey Al Gore land — y'all got reach.
And Dollywood Dolly Parton Simon Cowell America's Got Talent
This video of one of our principals singing Dolly Whitney style to his students at graduation is pure gold. Help me spread this further. It's traveling but you all can give it a boost! I don't have to tell you how emotional these graduations have been. Help me show them some love. Andrews H.S. High Point NC. Principal Dr. Marcus Gause

Posted by Winston McGregor on Tuesday, 8 June 2021
What a beautiful gesture by principal Gause for his students, no wonder they love him so much.