The amazing artist Boubou with more than a million followers on Instagram is showing us just why he is such a popular person.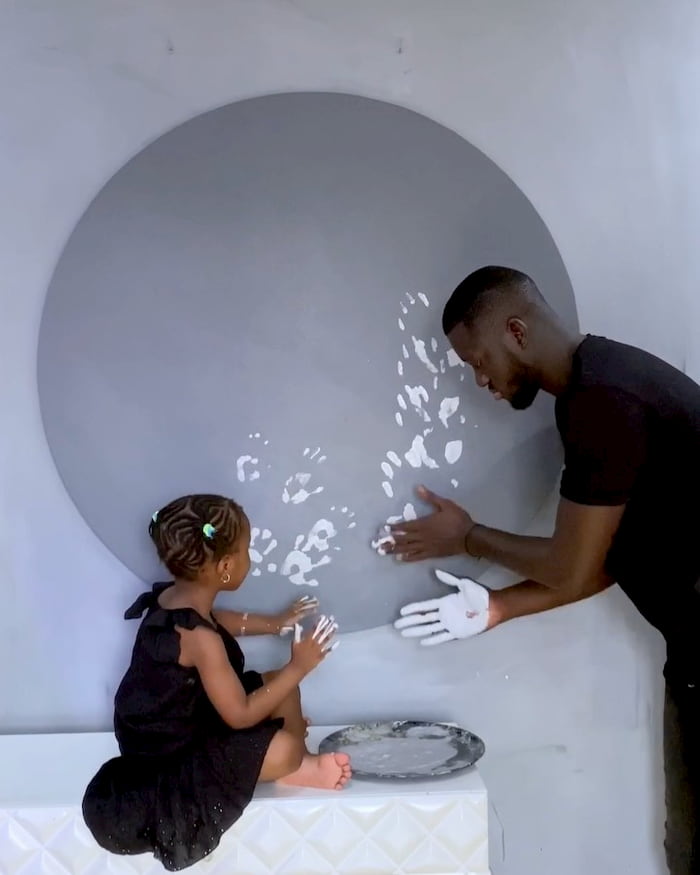 The artist from Dakar, Senegal, in his recent video, uses some help of his daughter to use white paint and make handprints on a black canvas.
The video shows Boubou hard at work along with his darling daughter to make an incredible portrait.
Enjoy the video and share it with all who need some inspiration today.