A funny video of six puppies managing to fit themselves into a bucket is making people smile everywhere.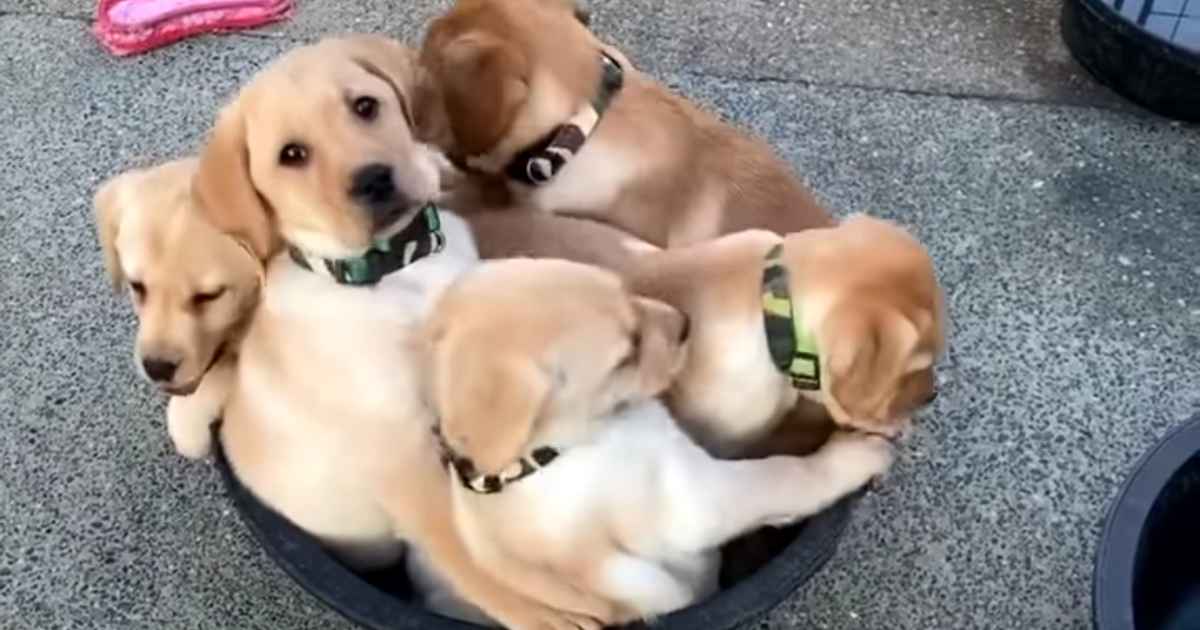 The video has been filmed in Sebastopol, California, and shows the puppies settling down for nap time after eating their dinner.
Laurie Soloskie, is the voice behind the camera, she runs Kentfield Kennel Labrador Retrievers with her husband, Ted.
The puppies can be seen all jumping into the same bucket for a group snuggle.
In the video the baby dogs can be heard whimpering as they try to fit themselves into the same bucket even though another empty bucket can be seen lying next to them.
As five of them fit themselves into the bucket, the sixth sibling looks hesitant before taking the leap of faith on top of the others!