Aisha Nieves was heartbroken after she lost her beloved dog, and never expected to see him again. But when she saw her lost dog, Kovu, again she couldn't believe her eyes.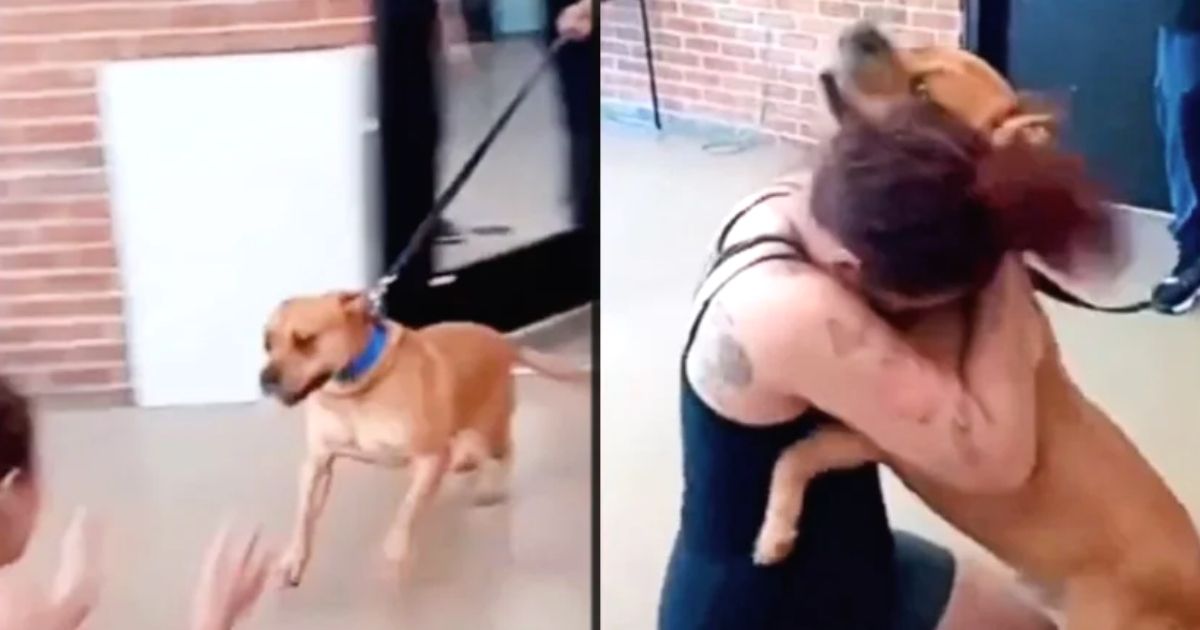 Kovu
Aisha Nieves brought home Kovu, a tan pitbull-rottweiler mix when he was just 7 weeks old. They shared a loving bond for five years and went through life's highs and lows together.
However, in 2019, Aisha came home one day to find Kovu missing. A driver had hit the fence surrounding her yard, leaving a hole large enough for Kovu to escape. "I was crying, thinking the worst, thinking somebody kidnapped or hurt him," she explained.
Separation
"I was just devastated. He was there for me through everything, heartbreaks, ups and downs, and now he was gone. It was so hard to accept." She just wanted to be back with her lost dog, but by the time she found Kovu, a family had already adopted him from the Humane Society and renamed him Ash.
Aisha Nieves believed that now her sweet pup was gone forever. After two years, Aisha was ready to start looking for another pet to adopt and started scrolling through the Humane Society's available dogs. She couldn't believe her eyes when up for adoption was her beloved dog Kovu.
Reunion
She got in touch with the Humane Society to be reunited with her lost dog, she was nervous thinking if Kovu would remember her after all these years. But the moment the pooch saw her he was over the moon. "We locked eyes and I seen [sic] his smile and he started wagging his tail," she said.
"Soon as he started coming, he started squealing and screaming and yelling and jumping on me kissing." That beautiful moment when Aisha Nieves was reunited with her lost dog was captured on camera and there is no doubt that it was God working behind the scenes all the while.