These Newfie Pups are having so much fun playing the game of tug-of-war among themselves with a tea towel.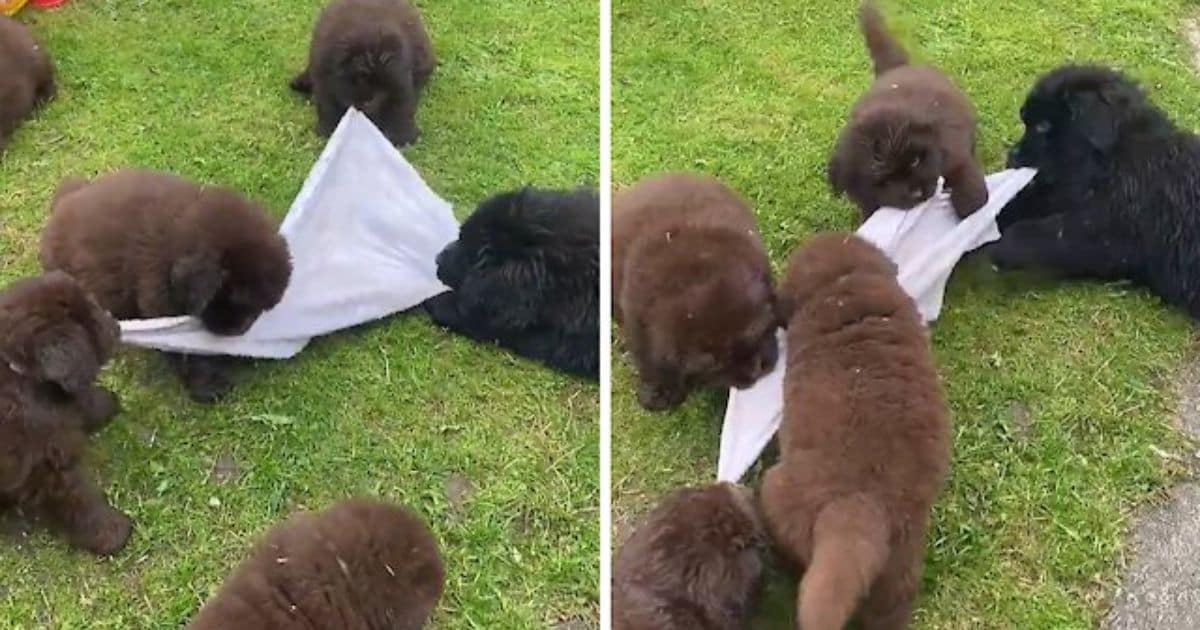 These sweet puppies are putting a smile on thousands of faces with their cuteness overload.
The Newfoundland is a large working dog, they can be either black, brown, grey, or white and black in color.
In Newfoundland, which is now a part of Canada, only black and white dogs were considered to be the original members of the breed.
They are popular for their size, intelligence, strength, and loyalty and excel at lifesaving.
Today as these pups are playing the old-fashioned game of tug-of-war they are mesmerizing our hearts with their absolute cuteness.
Proverbs 12:10 "The righteous care for the needs of their animals, but the kindest acts of the wicked are cruel."