A pigeon that can't fly and a puppy that can't walk have become inseparable friends. Herman and Lundy, have become best cuddle buddies after both were rescued.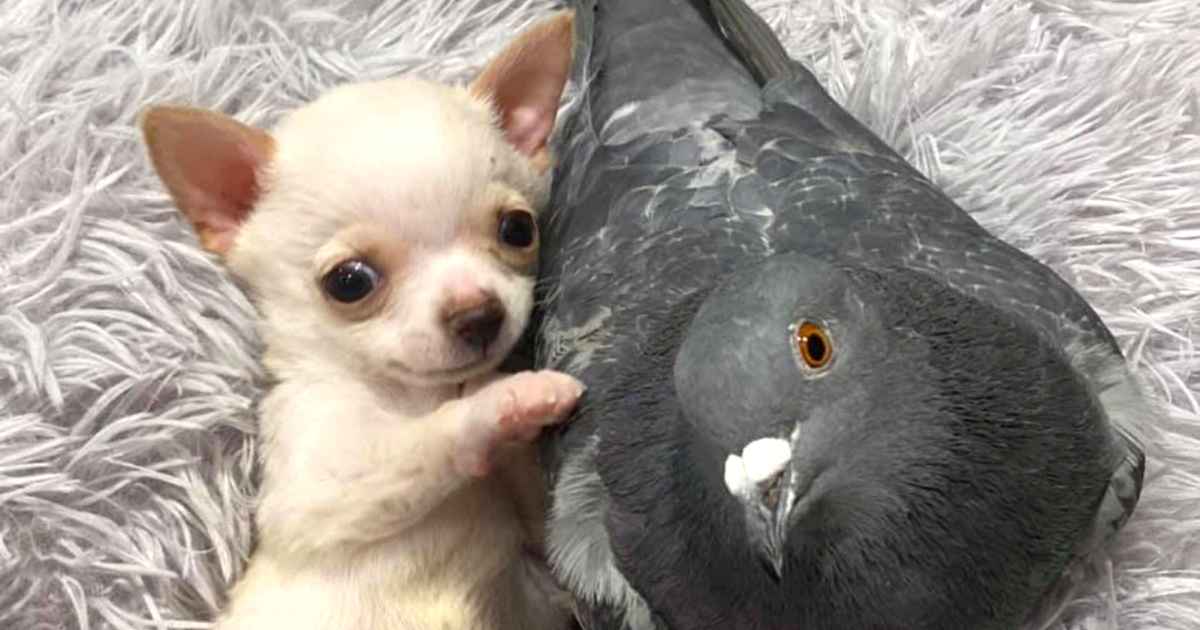 Herman, a pigeon, cannot fly after suffering neurological damage a year ago, and Lundy, a newborn chihuahua puppy who can't use his back legs arrived at The Mia Foundation in New York January 2020.
Herman was found a year ago in a car dealership parking lot, where he sat still for 3 days, his rescuers finally realized that he couldn't fly and said he needs to be euthanized so Sue Rogers, the founder of The Mia Foundation took care of him herself. He rests in a baby crib for some of the day, but she takes him outside daily to stimulate him.
Little Lundy was sent to Rogers by his breeders from South Carolina as he had trouble using his hind legs due to swimmers syndrome. Weighing just 6 ounces, Rogers suspects Lundy's difficulty walking is due to damage to his teeny spinal cord.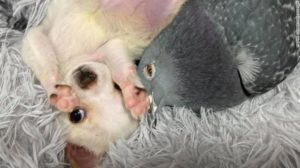 The moment when Lundy met Herman when Rogers put them together and noticed how the two snuggled up almost immediately to one another. Neither did Herman peck, and neither did Lundy nibble.
When Rogers shared pictures of their cuddles, it caught the attention of social media users from all over the world, many donated, sent messages of support and, pleas to adopt Lundy or the other cute pups in her care. "I was blown away," she said. The foundation raised $6,000 in two days, she said. That's enough to cover the high-end cost of a veterinary surgery that many of her rescue animals require.
Herman will be in Rogers' care for the rest of his life, but she hopes that Lundy stays strong and survives. "With animals born with defects, there's a chance we could lose them," she said. "So we don't want to make anyone really excited. But now I think we've gotten a thousand emails asking, 'Please, don't ever separate those two!'"
One of Lundy's rescuers is eager to adopt him and take him away to Rochester, but what will happen to Herman is the question everybody is asking. We hope the two get to spend the rest of their life together and not be separated.