This trio was rehearsing as usual but had the surprise of their lives when they saw Randy Travis come in.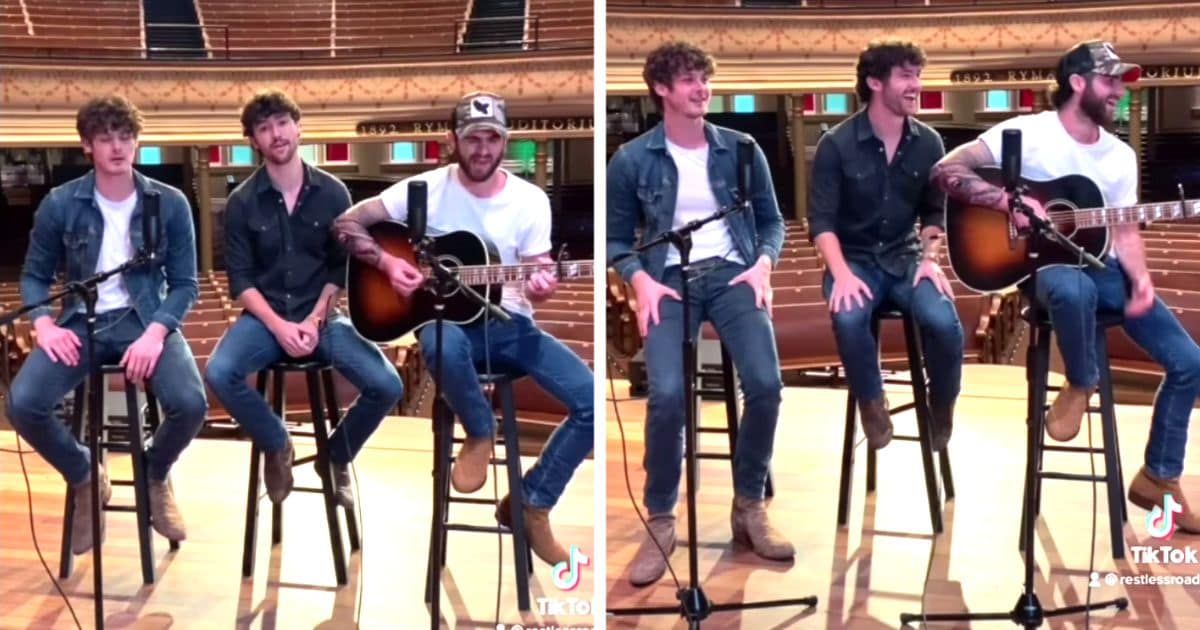 Restless Road, an American country music band from Nashville, Tennessee was greatly influenced by Travis for their love for country music. Their voices blended really well! The acoustic guitar was the perfect accompaniment to create the laidback, country vibe of their songs.
While they were rehearsing the song, 'Forever and ever amen', Travis was already backstage. They did not know that the artist came to surprise them.  They were initially oblivious of what's happening and continued to sing. But when Travis was near them already, one by one they paused until they could not believe that they were face to face with the country music legend.
"No way, that's insane," said one of them. They started laughing and could not believe that the icon who inspired them to chase their dreams was just only within a hand's reach. "What an absolute honor…thank you, Randy," they uploaded this special moment on TikTok.
This incredible moment was made possible by Chris Young, another country singer. 'Forever and ever amen' was released in 1987 as part of the icon's album, Always & Forever.
Travis's support for younger and new artists is admirable! Despite his physical limitations, he went out of his way to give this trio a boost! This is one trait everyone needs to have. Helping others rise by building a culture of encouragement will never be outdated. Travis continues to rise as he lifts others!
They say time can play tricks on a memory
Make people forget things they knew
Guess even when 'time plays tricks on memory', this trio could never forget this extraordinary encounter.
We still can't believe this happened 🤯… Randy Travis

Posted by Restless Road on Tuesday, 12 October 2021