Tributes are pouring in from around the world as news of the passing away of beloved Christian apologist Ravi Zacharias spread on social media.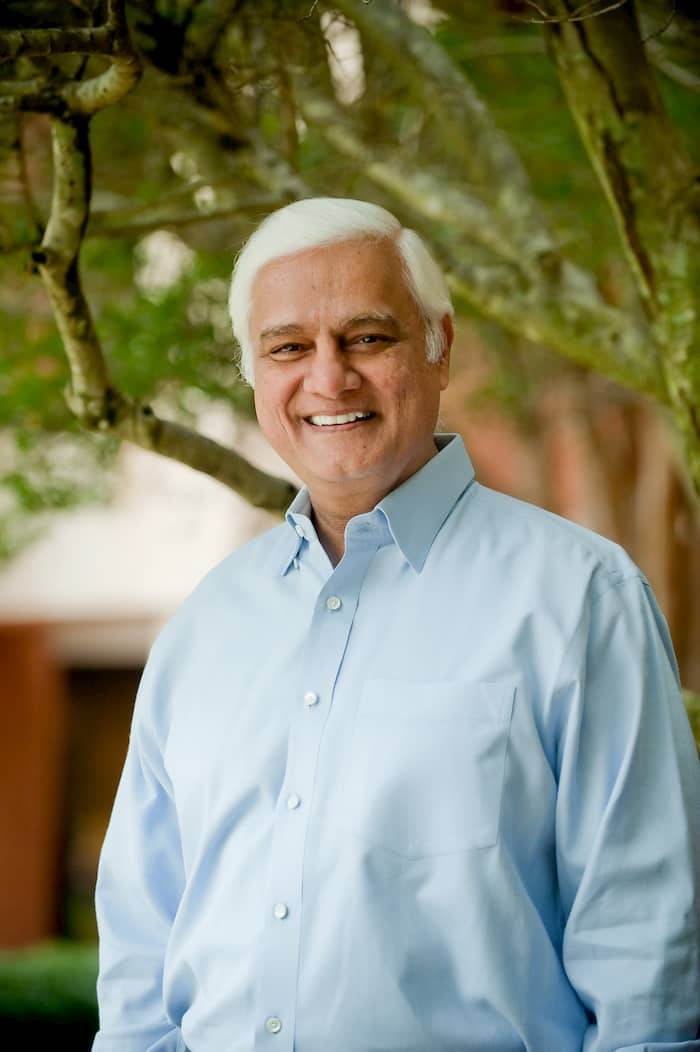 Louie Giglio, founding pastor of Passion City Church in Atlanta wrote, "I join the thunderous applause of Heaven," in a tribute to the late apologist.
The well-known author and Christian teacher founded Ravi Zacharias International Ministries (RZIM), which focused on apologetic arguments in favor of the existence of God and Christianity.
He preached in more than 70 countries and wrote more than 30 books in his 48-year career, where he exhorted Christians to engage with skeptics and arguing that Christanity has all the answers to humanity's questions.
Zacharias was born in India and raised in an Anglican family, but his faith in Christianity grew when he read the Bible in the hospital after a failed suicide attempt as a teen. He immigrated to Canada at the age of 20.
Zacharias began his ministry with the Christian and Missionary Alliance (CMA). He was a graduate of Ontario Bible College (now Tyndale University) and Trinity International University, and was commissioned as a national evangelist for the United States in 1977 and ordained in the CMA in 1980.
He founded RZIM in 1984 which grew to around 200 employees in 16 offices around the world, with more than 70 traveling speakers.
Ravi's best-selling book, Can Man Live Without God? sold about 500,000 copies in 1995 and his latest book, The Logic of God: 52 Christian Essentials for the Heart and Mind, won the Evangelical Christian Publishers Association's 2020 Christian book award in the Bible study category.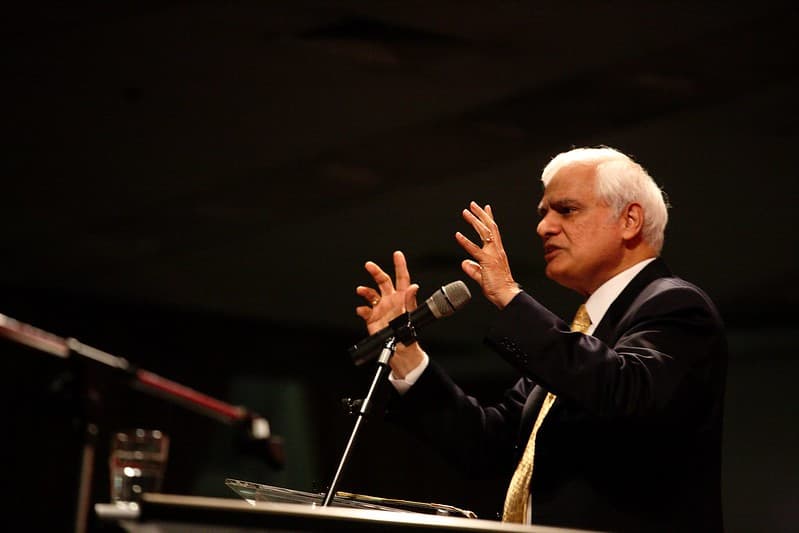 Zacharias died Tuesday at 74 after a battle with sarcoma, a rare form of cancer in the itinerant speaker's spine. He had traveled to Houston for chemotherapy treatment after the cancer was found by surgeons performing back surgery on him. He was sent home to Atlanta after oncologists determined his cancer was too advanced for them to do anything about it.
Rev. Franklin Graham, son of the late evangelist Billy Graham and president of the humanitarian nonprofit Samaritan's Purse, described Zacharias as "one of the great Christian apologists of our time."
"Don't feel sorry for Ravi — his fight with cancer is over, and he has placed his crowns at the feet of the One who deserves all glory and honor," Graham wrote. "For those who have put their faith in Jesus Christ, we will see him again on the other side of the river."
Conservative radio host Erick Erickson, who is outspoken about his Christian faith, published a blog post Tuesday, calling Zacharias a "great evangelist." Erickson said he had plans to meet the apologist, writing Zacharias had asked to take him and his wife out to dinner.
"Though we never did meet, I considered him a friend in a way," the talk radio host said. "He was such an inspiration. He helped me make better arguments in discussions of faith and culture on television and radio."
"Ravi Zacharias served the Lord faithfully," Erickson continued. "When faced with smear and slander, he turned the other cheek and carried on to the end. Even while undergoing treatment, he served as a witness for Christ."
Recently a large number of Christian celebrities including Lee Strobel, Tim Tebow, and Christine Caine posted tributes on social media with the hashtag #ThankYouRavi. He is survived by his wife, Margaret, and their three children.
What a profound impact Ravi Zacharias had on the world of Christianity, but now as he is face-to-face with the one he defended his entire life, we know that he is safe and sound in the hands of Jesus Christ.