Michael Eldrige, a pharmacist by profession with a passion for singing shares his love for classic a cappella hymns with a beautiful rendition of the classic Christian hymn 'Rescue the Perishing'.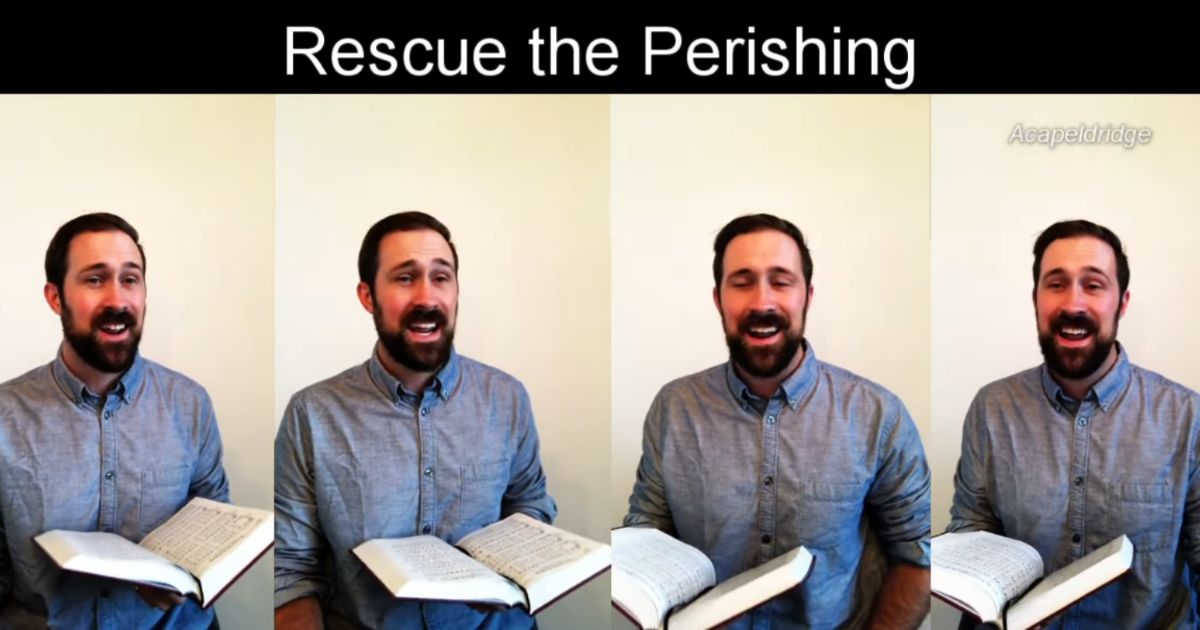 It was in 1869, when Fanny J Crosby penned down the words of 'Rescue the Perishing', after meeting a young man who was housed in a New York City Mission. The young man came up to her after a service where he shared his story of how he wanted to meet her beloved mother in heaven but was not convinced he could, given his decadent lifestyle. She prayed with the man who later accepted Christ as his saviour.
The powerful hymn could be seen sung passionately, proclaiming the truth of the gospel and expands upon the great commission as given by the Lord Himself in the book of Matthew.
And Jesus came and spoke to them, saying, "All authority has been given to Me in heaven and on earth. Go therefore and make disciples of all the nations, baptizing them in the name of the Father and of the Son and of the Holy Spirit, teaching them to observe all things that I have commanded you; and lo, I am with you always, even to the end of the age." Amen. Matthew 28:18‭-‬20 (NKJV)
The song encourages us that God will provide us the strength to carry on with the mission of rescuing the perishing souls. We only have to be ready to bring to them the good news that God can fix their life right and put them on the road to eternal life with him.
We are called to gently plead the unbelievers and have genuine care for their souls, that will perish if they do not receive Christ in their hearts. It admonishes us to tell others of Jesus and lift up those who are fallen.
God had already sent His son Jesus Christ to rescue our perishing souls. He died for our sins and rose again. If only we repent from our sins and believe in Him by declaring Him as our Lord and saviour. We will have eternal life.
No matter what situation or circumstances we find ourselves in. God can change it for the better, He can make it good and fruitful. He is always gentle, patient and merciful. He waits for us to come into His fold, no matter how far we may have wandered away from His loving presence.