An elderly lady celebrating her centennial birthday got the sweetest surprise when The Rock sang "Happy Birthday" to her.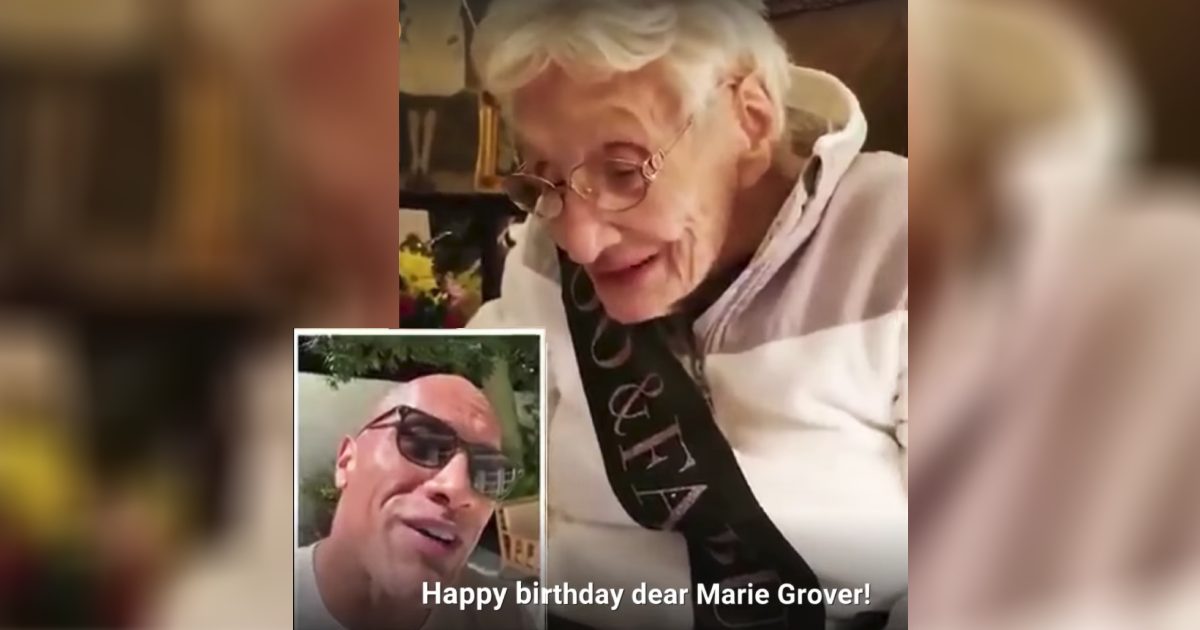 The Rock or Dwayne Johnson is loved and adored the world over and this grand,a too has been a fan of his for decades. So when her 100th birthday approached, she wanted to go over the top and with the help of a publicist friend she contacted The Rock for a special birthday message.
Dwayne personally responded writing, "What?? First I'm hearing of this! Who's turning 100? Beautiful age! What do you need, Jamie?" That's when he responded by recording a video of himself singing Happy Birthday to Marie with some heartfelt words at the end.
Marie was overcome with excitement and can be seen smiling from ear to ear as she hears The Rock wish her on her birthday. "I'm sending you so much love and huge congratulations on 100 years. What an amazing life."
This must have been the best gift Marie got for her landmark birthday and we wish her good health and happiness on her new age.