Rush Limbaugh recently revealed that he was diagnosed with "advanced lung cancer," but the American radio personality also added that he is completely relying on God during this trying time.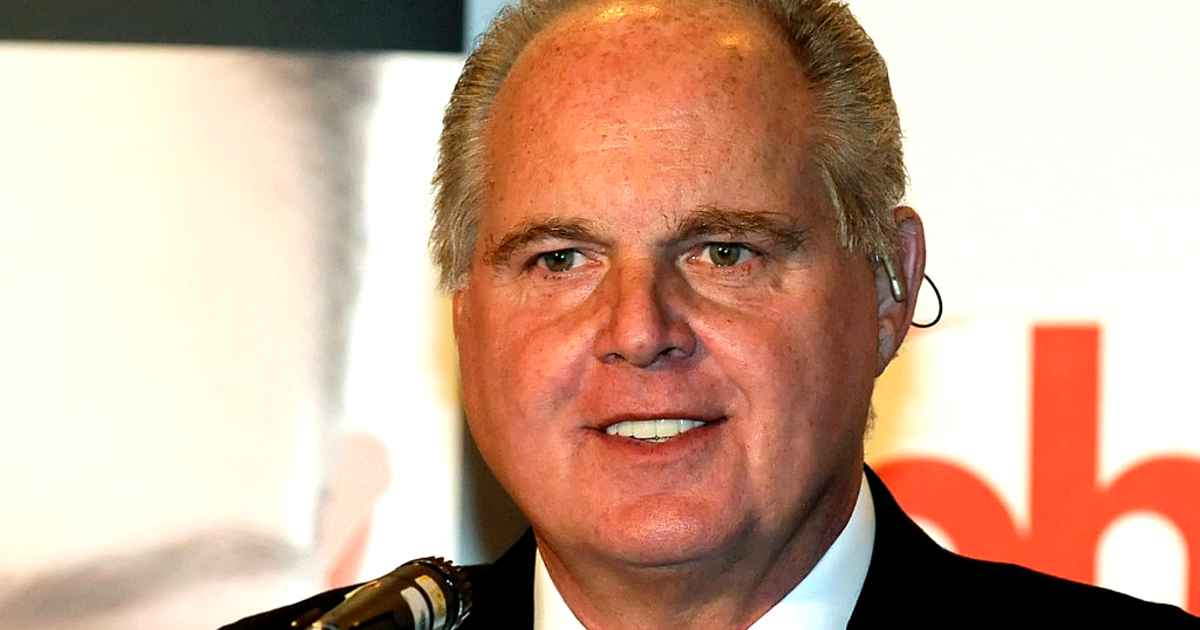 Rush said that "two medical institutions" confirmed he had lung cancer on Jan 20, and said he first understood something was wrong with his health, when on his birthday, Jan. 12, he experienced a sudden shortness of breath.
At first he assumed it was only asthma or a heart problem. He said, "My heart's in great shape, ticking away fine, squeezing and pumping great. It was not that. It was a pulmonary problem involving malignancy," he said. "So I'm gonna be gone the next couple days as we figure out the treatment course of action and have further testing done. But, as I said, I'm gonna be here as often as I can."
The 69-year-old spoke about how his faith in God is helping him during this phase of his life. "I've had so much support from family and friends during this that it's just been tremendous. I told the staff today that I have a deeply personal relationship with God that I do not proselytize about. But I do, and I have been working that relationship tremendously," Rush said, laughing. "Which I do regularly anyway, but I've been focused on it intensely for the past couple of weeks. I know there are many of you in this audience who have experienced this. Who are going through it yourselves at the same time."
Rush said he wanted to keep his condition private but couldn't for long as he would be absent from work for days and besides he said he considers his audience as part of his family.
"It is a family-type relationship to me, and I've mentioned to you that this program and this job is what has provided me the greatest satisfaction and happiness that I've ever experienced, more than I ever thought that I would experience," the conservative radio host said. "[Over] the years, a lot of people have been very nice telling me how much this program has meant to them. But whatever that is, it pales in comparison to what you all have meant to me."
He added that he has a "great bunch of doctors, a great team assembled." He said, "We're at full-speed ahead on this, and it's just now a matter of implementing what we are gonna be told later this week," Rush said. "So, I'll be back here. I hope I'll be back Thursday. If not, it will be as soon as I can – and know that every day I'm not here, I'll be thinking about you and missing you."
Can we join together and pray for Rush that the healing power of God will touch him and heal him completely. In Jesus name. Amen.