WWE legend John Cena has a busy schedule, but the heartthrob recently dropped everything to meet a fan with Down Syndrome who recently fled Ukraine.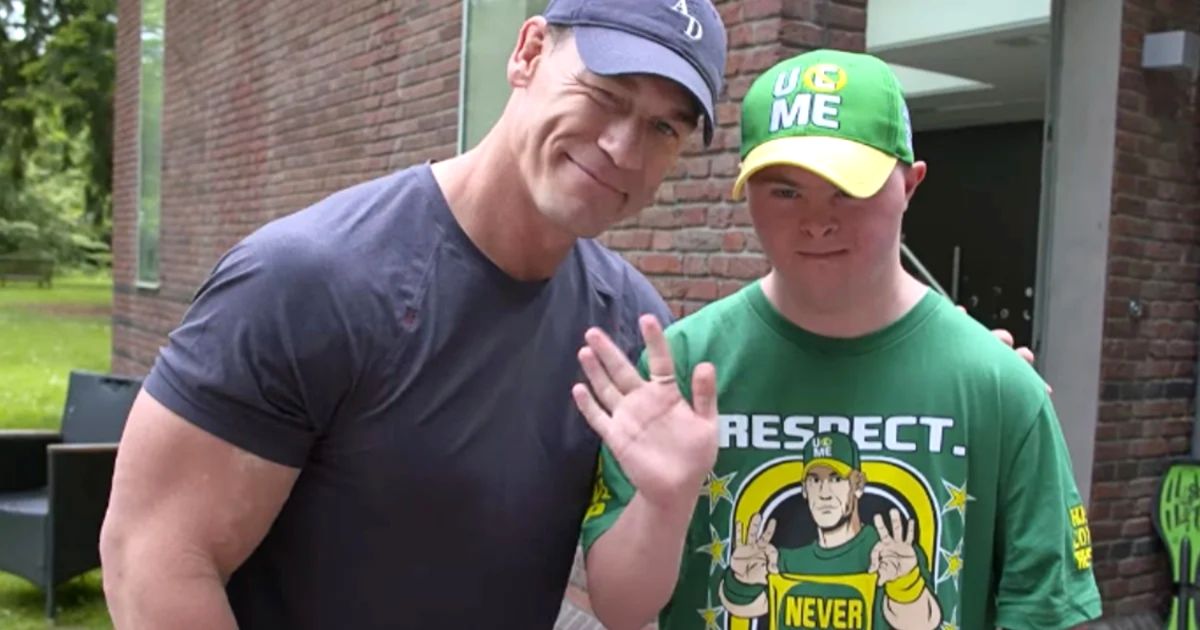 It is so unfortunate what is happening in Ukraine as thousands of people have to leave their homes and take refuge in neighboring countries. Misha Rohozhyn and his mother Liana left their family home in Mariupol after it was destroyed by Russia and fled to Amsterdam in Europe.
Misha has Down Syndrome and is nonverbal and had a stressful time traveling to Europe with his mom Liana, so she made up a story to calm the boy down telling him that they were on their way to meet his hero John Cena.
So when John Cena was in Amsterdam recently, he heard about Misha's story and decided to blow the boy away with a surprise visit. The WWE shared a video of the gentle giant talking about the great time he had with Misha. He praises the resilience shown by the autistic boy and his mother.
"Misha's ability to embrace persistence – that's extraordinary. Those words 'never give up,' we've all thought about those in our lives, they're very powerful and I think Misha is a great example," said Mr. Cena.
Misha and wrestler John Cena ate cake and played with some building blocks and even gave a shoutout to female wrestler Alexa Bliss, Misha adores her as well. Cena gifted Misha with a replica WWE championship belt along with a green John Cena t-shirt. The shirt reads "Respect. Never Give Up. Earn it." What a beautiful memory this will be for Misha and Liana.
In the video somebody can be heard telling John Cena that he has a big heart, and we couldn't help but agree with that because he's used to throwing kindness around like confetti, recently he won hearts after buying groceries for an elderly person.
The good book tells us to be kind and compassionate with one another but sometimes it's easier said than done because as humans it does not come so easily to us. But let's start channeling God's love to people around us and spread kindness all around us.