A marriage on the rocks, anger issues, addiction, and having no direction in life were some of the battles Atheist Comedian Jeff Allen faced. He was at his wit's end already, but God powerfully intervened, and he has never been the same since.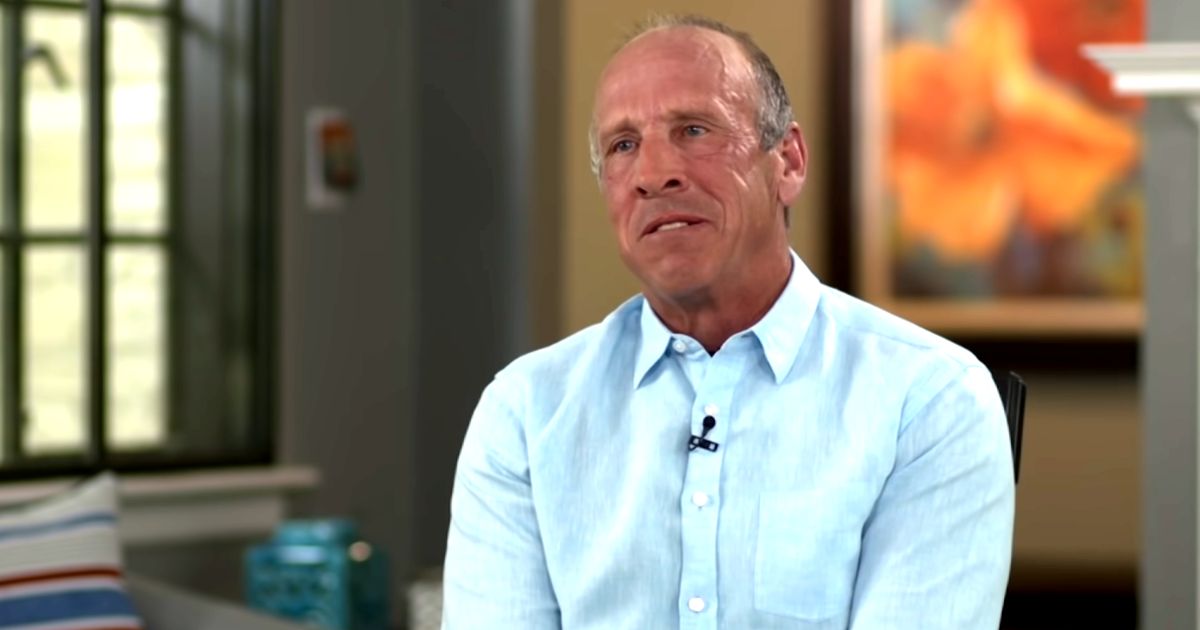 Jeff Allen is a comedian and had several starring roles in different comedy films. But his personal life was not as promising as his movie career. He was into cocaine and alcohol early in his marriage. He described himself as "Not a nice man. I was angry, bitter, jaded, cynical, foul-mouth human being." He added that "He was condescending at home. I just could not stop the rage."
He recalled a painful encounter with his wife 30 years ago in an interview. They were arguing about a cheese he just threw, and he yelled at his wife. She just knelt and sobbed probably, out of desperation. Later that day, when he was putting his son to bed, the young boy told him that, "Dad, you win. You yell, mommy cries. You win."
Jeff realized through his son that he had a temper problem. He sought ways to be better by joining New Age, Buddhism, meditation, etc. But he was still not where he wanted to be until an unexpected challenge rocked him and his marriage.
This seeking man found out that his wife, Tami, was having an affair. "I wrestled with God that night. I paced my room like a caged cat. Waiting for her to get home," he recalled how troubled he was when he learned about her other relationship.
He tended to be self-righteous. This angry husband saw himself better than his wife. But, every time he entertained that thought, he was reminded of the bad things he did to her.
Surprisingly, when he picked her up from the airport, he managed to still kiss her and offered to work on their marriage. "Baby, we're a mess. We have two kids at home who need parents. This is what you want; then you can have him…But if this is not what you want, we need to do a lot of work to get through this together," Jeff said.
This distraught husband took half of the blame for their failed marriage. "I'll take 50% of the blame for this mess," he humbly admitted. He explained to her that each had a role to play in their dilemma. The extramarital relationship progressed for three more months, which was the "most painful, gut-wrenching moments of his life."
One summer, the pivotal moment happened when he received Bible tapes from someone he had recently met. The first book he listened to was Ecclesiastes. He was exhilarated by what he had learned. He listened to a 45-minute sermon and realized that life without God has no purpose.
"I was listening to the tapes, and I was moved, something was moved in me," Jeff narrated. He was stunned to know that God existed. His mind was blown away by a revelation about Genesis 1:1. "When I heard Genesis 1:1, "In the beginning, God created" …I fell on my face… I knew in my heart and my soul there was a God."
A friend explained to him the cross, and he was drawn to the story of "The Prodigal Son." He also shared that "When God breaks a man, it's for a reason. And he builds him back up."
This once-lost man advised those who are in painful, desperate situations to "Pray. Whether you believe it or not…and seek. Jesus said, knock, I'll answer…Swallow your pride, get on your knees. Say, I can't do it anymore."
This life-changing encounter with God and His word changed not only this atheist comedian's life but his family as well. The Lord saved his marriage. He is now telling people how God put the pieces of his broken life together.
Probably you are also tired of being in a pit of despair and pain. Jeff's story is proof that no one is beyond God's boundless love. You might have given up already on yourself or probably, someone dear to you. Draw near to Him and see how He'll turn your mess into a beautiful message of love and hope.
"To all who mourn in Israel, he will give a crown of beauty for ashes, a joyous blessing instead of mourning, festive praise instead of despair. In their righteousness, they will be like great oaks that the Lord has planted for his own glory." Isaiah 61:3 (NLT)