Three sanitation workers at Dekalb County, Georgia, made a startling discovery on their regular morning routine of picking up trash from homes.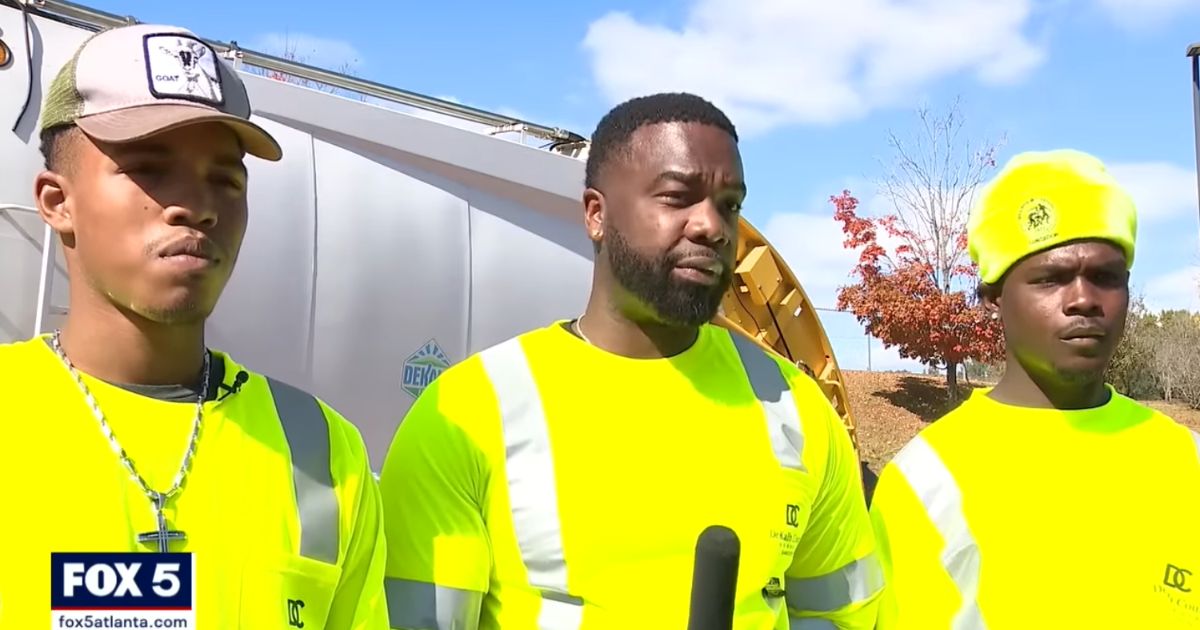 Peter Williams, Richard Jones and ZahMontay Cherry regularly go out at the crack of dawn and usually get all the trash picked up by 5:30 a.m.. That particular day, they found a girl inside one of the trash bins.
ZahMontay was the first of the three to discover the girl. He noticed a seemingly lifeless body come out from one of the bins he was dumping and quickly alerted Richard who was the driver of their trash truck.
"He didn't really react until I reacted. I was like 'whoa'. I backed up. I noticed it was a little girl back there," said Richard.
The girl was not dead but had been sleeping inside the bin. So they turned off the truck before the mechanisms that squeezes the trash would not crush her to death.
The men called 911 and explained the situation to the operator and the officials also learned that the girl was actually a missing child. The 15 year old was then eventually reunited with her family.
"It could have been my sister, anybody. It really feels good that we was the ones who helped her and saved her. It could have been way worse," said ZahMontay.
The Dekalb County authorities has given the three men certificates of appreciation and congratulated them for their kind actions.
A job as essential as picking trash out of homes, those who work as sanitation workers are hardly appreciated and oftentimes their contributions in the society goes unnoticed. However, these three men has gone above and beyond to prove that to be true.