A school resource officer in Arkansas prays before the American flag outside of his school everyday, asking God to protect students and that authorities realize that religion should be in the mainstream.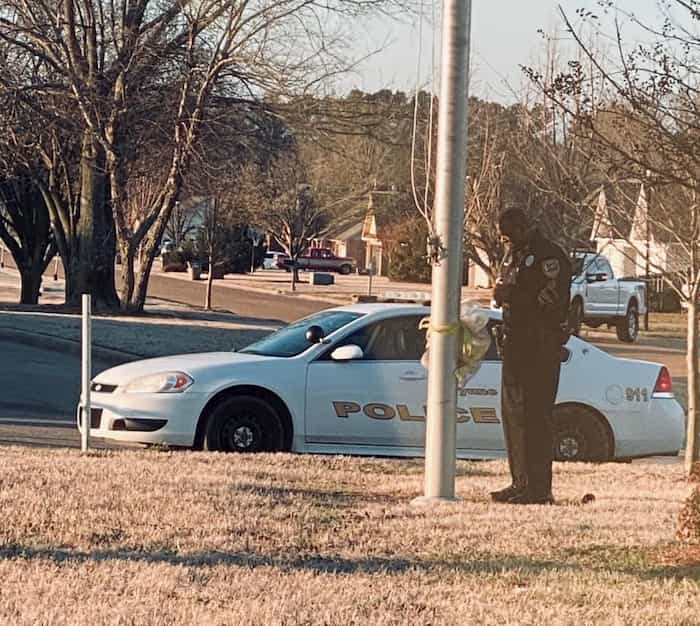 Officer DeAndra Warren who works for the Wynne Police Department in eastern Arkansas for the last five years said he felt "led by the spirit of God to pray at the flagpole" because of the negativity towards law enforcement in America and school systems.
Warren said that it's time for America to turn back to God, and as he prays at the flagpole that holds the American flag, it is a way for him to stand in the gap for students in Wynne, Arkansas, and all over America.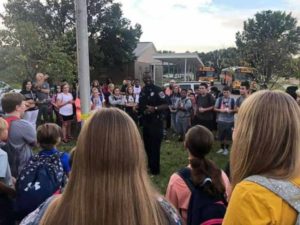 Recently a picture of him praying at the flagpole was shared on social media, with the caption: "Often you don't see an officer on school grounds at the flag pole praying for our children! I know this amazing Man of God who prays for our school systems, your children, and our community every day faithfully! This outstanding man is my dad and I'm so proud to be his daughter! There's not too many people out here in this world like him! Officer Warren we are so thankful for you!"
Warren also serves as a minister at the Tabernacle of Faith New Testament Church, where he also plays the drums.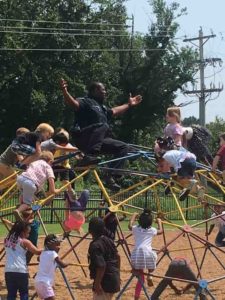 Warren said that there was a positive reaction to his daily prayers and students, parents, and teachers have come up and told him that they appreciate him protecting the school and also flash smiles and give him encouraging words for his prayers and work.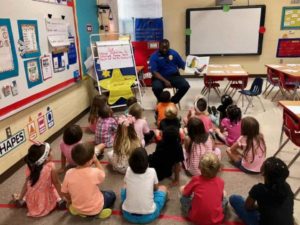 "I give my God all the praise and glory for all he has done for me. It's because of God that I am able to do what he allows me to do. When you serve God first, it's easy to serve everybody else! To God be the Glory!" he said.