Colorado couple, Kristy and TJ Cook along with their son have found joy and healing in the outdoors, actively engaging with the creations of God.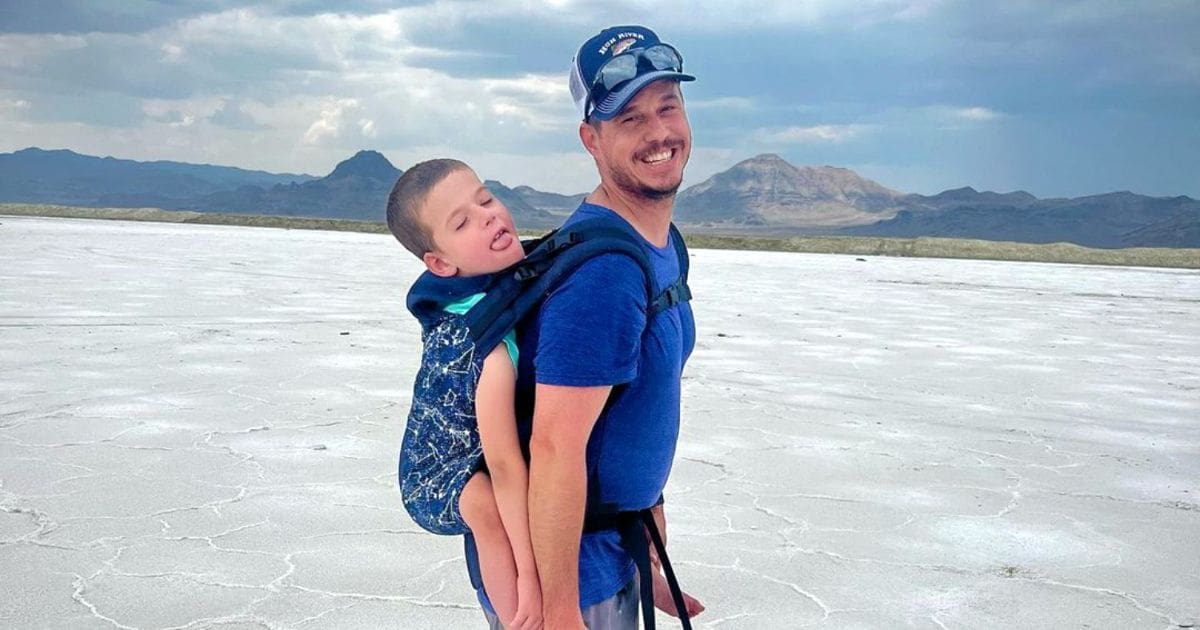 Their son Robbie, 7 years old was born with a rare form of epilepsy that has caused him daily seizures, delayed his cognitive abilities and is unable to speak. He also had a brain surgery as an infant, endless medications and is fed through a tube, four times daily. He needs full assistance while moving around, from taking bath to sitting inside the car and then back and forth.
However, these challenges did not stop them from taking on trips to national parks and hiking on trails with their son.
Earlier when Robbie was a still a baby, Kristy carried him strapping on to a backpack. Now that he has grown bigger and heavier, TJ does the carrying. So far, they have visited 13 states and 27 national parks in 2 years. The parents are determined to show the world to their son.
 

 

View this post on Instagram

 
The couple also have two other kids, Mason, 22 and Nikki, 9. The family of five has also received a camper through the children's charity Make-A-Wish-Foundation- a charity which assists with making the wishes of children with terminal or severe illnesses a reality. Making it easier for them to move around.
"I see the way strangers react to them on the trail," Kristy said. "Initially, our goal was to show Robbie the world, I soon realized the world also needed to see Robbie."
Kristy is incredibly grateful to her husband for all that he does for their son. Now that he has grown bigger, only TJ could carry Robbie and tend to his needs accordingly in their various trips. The love of a father and responsibility for his son could be seen in their story.
"Carrying a 60-pound child on your back for two hours is hard. But it's watching my husband smile as he does it. It's never hearing him complain that it's hard or he is tired. No hesitations."

"He truly enjoys the quality time with our son, and Robbie absolutely lights up when he can explore using his daddy's legs."
With the objective of helping other parents who have special needs, the Cooks have grown a community of parents in similar conditions. They also have created an online platform to provide practical insights and provide encouragement to other parents.
Let us take comfort in knowing that God out Father loves us and promises to abide in us if we abide in Him. He is the Rock on which we stand, He will carry us when our legs fail and be with us till the end of the world.