This 8-year-old boy's kindness in action is proof that you are never too young to bring about a positive change in someone's life.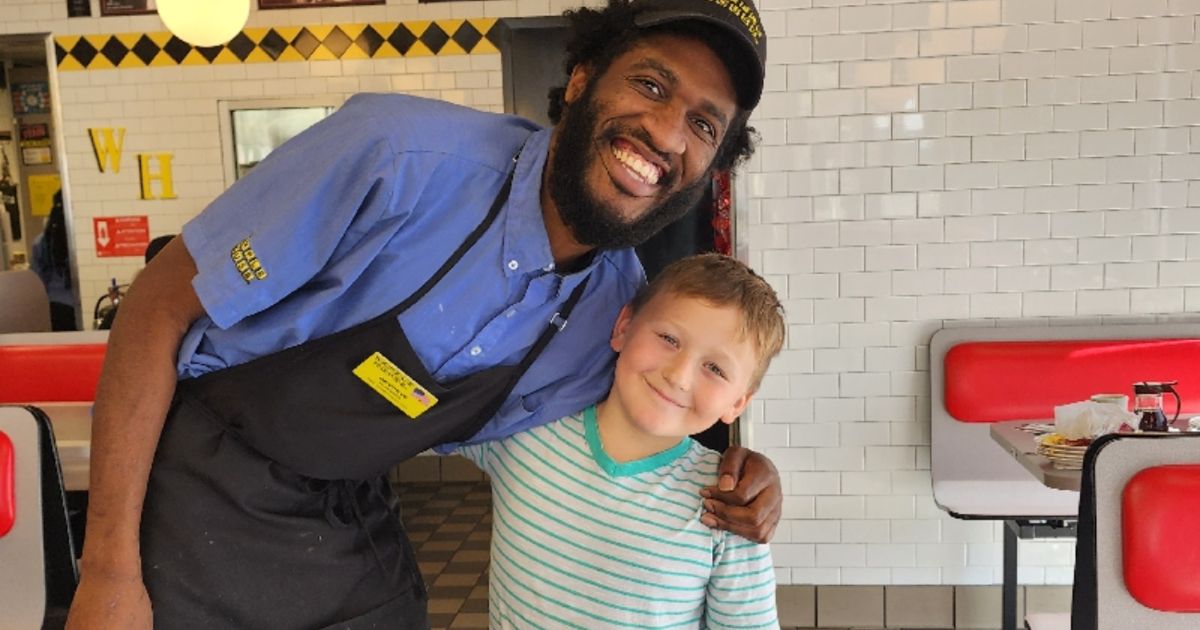 Kayzen Hunter loves his eggs and cheese from Waffle House served by his favorite waiter Devonte Gardner. Every weekend when his family goes to Waffle House, he would always choose to seat in Gardner's section and he has a good reason for it.
Kayzen says that Gardner is his favorite waiter because he is funny and kind and he would always greets them with a big smile. So when Kayzen learned that his favorite waiter had fallen on hard times, he wanted to lend his help.
According to Gardner, he recently had to move his family to a motel as their apartment became infested with rats and began to be contaminated by black mold, which had affected the health of his young daughters. But their prolonged stay in the motel began to drain him financially and he was having a hard time making ends meet. He also had to walk or hitch a ride to his work every day.
"All my tips and everything that I get to go straight to my kids," he said. "I pay for the room, daily pay $60 a day, and it's just eating my pocket alive."
When Kayzen heard about the situation of his favorite waiter, he was touched and decided to help Gardner by setting up a GoFundMe page with the help of his mom and setting an initial goal of $5000 to help him fund a new car and his other needs.
Help flooded in quickly, surpassing the initial goal and over $100,000 in donations was collected for Gardner.
When he was told of the news of the donations, the father of two was brought to tears by the kind gesture of the Hunter family and said that he will be now able to take care of his family better.
The grateful father said that he would be telling his daughters that there are some good people out there who are kind and thoughtful and also promised that he would be there for Kayzen all the way round, all through his schooling till college during his graduation.
As for now, he says that the money would be used to upgrade their living conditions, pay for a car, and also pay forward the generosity he has received.