Art students at Seaman High School in Topeka, Kansas pick a deserving person to honor with a piece of art every year.
Class president Brad LeDuc and his fellow students already had the school custodian Kendall Epperson in mind as their unanimous choice.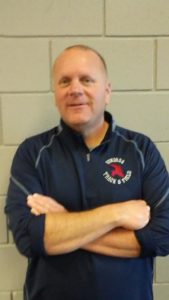 Kendall had graduated from Seaman way back in 1981 and the former veteran practiced the values he learned in his Army days. Students say he is a humble and kind person, and he is the one who keeps everything in order on the campus and according to teachers, he is the first person to enter the school building and greets and helps everyone with a big smile.
Now that they had made their selection, the art students started work on the portrait. The first took a photograph of Kendall, then divided the picture into many pieces and distributed it among fellow student artists. Each of them was tasked to create their portion of the image, but when they all were put together, it revealed a beautiful wall-sized portrait which would make any artist proud.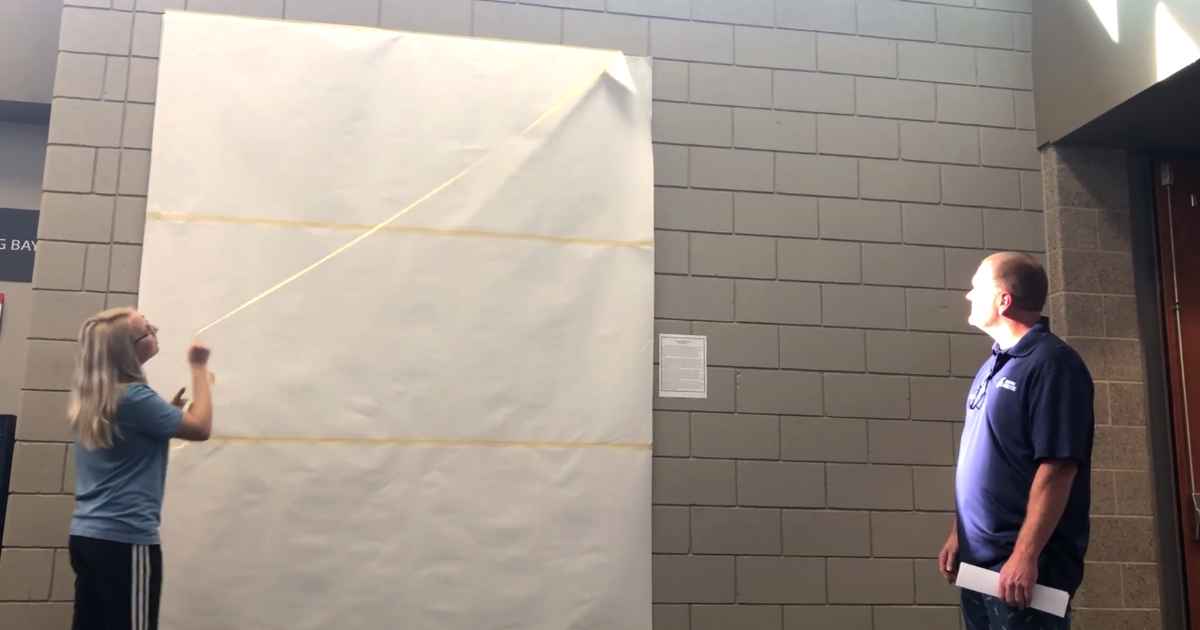 When the day finally came where the students, staff and faculty, gathered to celebrate Kendall, it started with each of them saying wonderful things about him and then it was time for the unveiling of Kendall's portrait.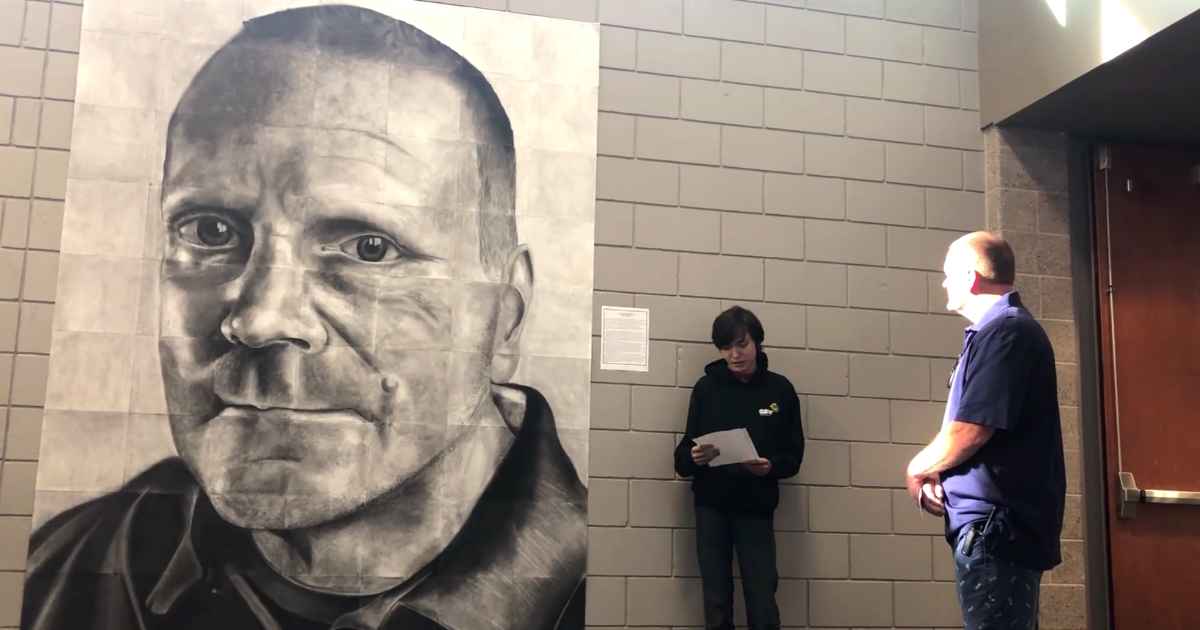 The students had nailed the piece of art and the whole ceremony made Kendall emotional, especially the speech Brad read aloud after the art reveal. Brad read, "He is a man whose focus is not to steal the spotlight but to keep things running from behind the scenes, ensuring every detail is perfect," Brad read.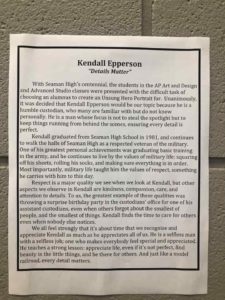 He kept reading, "We all feel strongly that it's about time that we recognize and appreciate Kendall as much as he appreciates all of us. He is a selfless man with a selfless job; one who makes everybody feel special and appreciated. He teaches a strong lesson: appreciate life, even if it's not perfect, find beauty in the little things, and be there for others."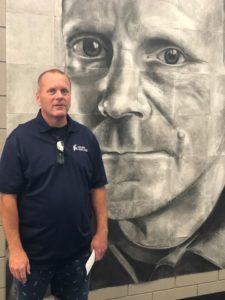 Kendall said he felt "very honored" by the portrait and thanked Brad and the class for the art work. He definitely deserved all the accolades given to him that day, it is because of people like him, the students and faculty can do their work.