An Idaho mom of two kids gets the biggest surprise of her life, bringing her to tears as she opens a gift from a Secret Santa.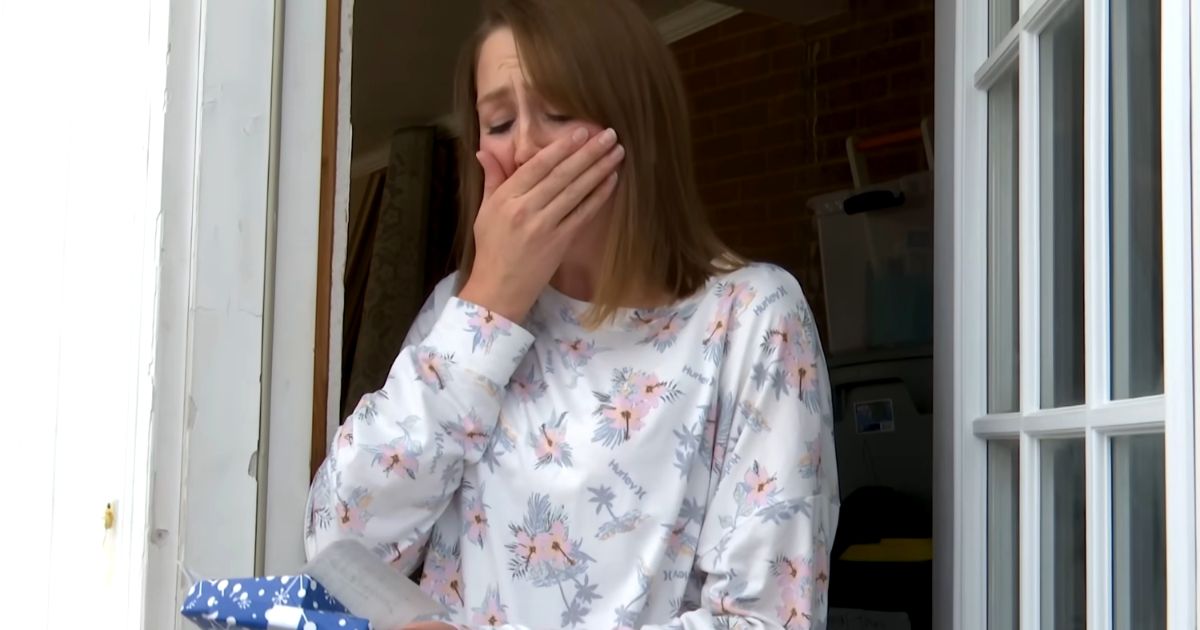 For the past seven years, Kodi has been suffering from mysterious illnesses. Earlier this year she has been fainting at the slightest bit of physical exertion, all the while raising two wonderful kids. Her husband who is a police officer is doing all he can to support his family. However they were in need of an extra help.
Unknown to them, Christmas came early for the family as a secret Santa stepped in to help them by handing them a cheque of $20K, which would help them pay off the medical bills and also get their house remodeled.
Kodi could not believe when he opened the surprise gift. She did not expect that it would contain a cheque of that amount. It was just what they had needed, given the circumstances they were in.
She tears up and said, "Oh this is amazing. Wow, I don't know who gave this but thank you, whoever you are."
She could not contain her happiness at receiving the gift and had to share the happy news with her husband who was at work. She called and told him over the phone that East Idaho News came to their front door and just gave them a cheque of $20K from a Secret Santa.
The police officer could not believe what he was hearing. He was running out of words to say except "thank you", having received such a huge blessing. The couple was greatly surprised and also shocked by this kind and unexpected gesture. Now, they have more than enough to pay off their pending bills and get their house remodeled.
The East Idaho News team is on a mission to help a Secret Santa give away as much as $1 million to the people who are in need in eastern Idaho, during the holiday season. The team would be going out every day until Christmas day and filming as they give out these life-changing gifts for the people in need.