Chris was a young 18-year-old boy when he was sentenced to 88 years for a crime he did not commit.
"There were gunshots from the car that I was in," says Chris. "Young man that I was in the car with, I just figured, you know, he's shooting in the air."
Chris 'CS' Wilson didn't think anyone was in danger from the shots his friend fired from their car but his whole world came crashing down when he learned otherwise. "Thirty minutes after I had heard the shots, I got a call on my cellphone saying that a young man's life had been taken," says CS. "I was horrified."
The next day he and his friend were arrested, with less than a month from high school graduation. "The first mention of me in a newspaper would be for me being associated with the death of a young man," says CS. "I did not know what was going to happen."
CS was the son of pastors and was smart, popular and a budding rap artist with his whole life in front of him, but now he was in a juvenile detention center in Danville, Virginia, for a crime he didn't commit. He received a booklet with the Gospel of John when a guard slipped it to him.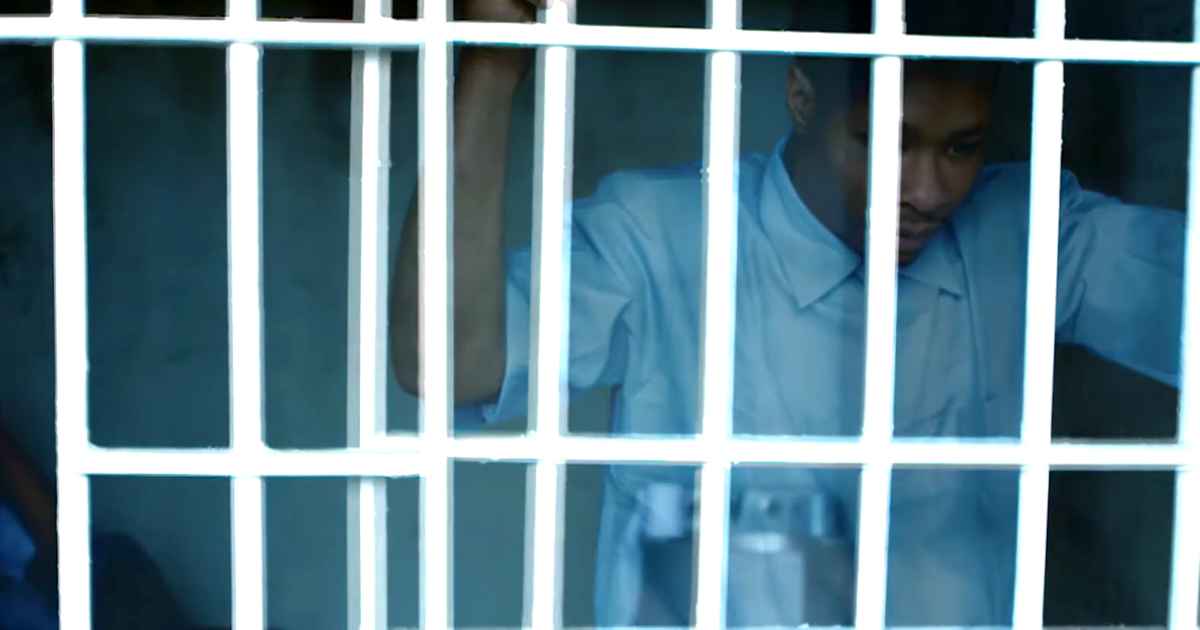 "I knew God existed, but I kinda just didn't walk out my profession of faith at that time. I read it and like that same night, I rededicated my life to the Lord," says CS. "Asking God, to get me out of this cause I didn't do this." His friend admitted he acted alone and was convicted of second-degree murder.
So Chris' lawyer assumed the charges would be dropped and didn't build a defense but when CS came to trial, prosecutors were eager to get another conviction and on April 3rd, 2003 at 18 years old, Chris was convicted of first-degree murder and sentenced to 88 years—30 behind bars, 58 on parole.
"It was like a numbing effect, you know, it's like that real walking dead cause," says CS. "Being in the wrong place, it would then cost me more years than I had actually been on the earth."
"I was just in disbelief," says CS's mother, Terry. "My faith was shaken. But when I got myself together and I told God, 'I'm going to trust you. I'm going to trust you.' And we were going to fight." His parents submitted numerous appeals and petitions to reopen the case but were denied every time, but Chris, instead of becoming angry and bitter chose to make the most of his time in prison.
"Wherever I was going to be, I was going to serve Him," says CS. "I knew I was supposed to add value to the people, and this is what I had a chance to do in prison." As a dedicated follower of Christ, he led Bible studies, became an inmate pastor, and broke the record for the number of baptisms in the history of Virginia's Department of Corrections. "God is going to do this because He's the God of justice like this is the book and I believe the Word," says CS.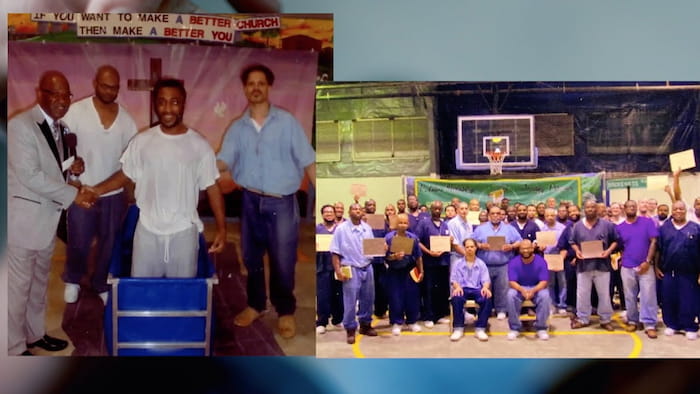 The years were passing and even after the shooter issued a sworn affidavit confirming Chris's innocence in 2009, the court still refused to re-hear the case. "Seasons of depression and despair, being disheartening and dispirited, I wanted to be home," says CS. His family held fast in their prayers, "' Lord, I'm going to trust you,'" says Terry. "I trusted Him so that every year on Chris' birthday for 17 years, I bought him gifts cause I was just looking for him to be home any moment."
For over 16 years, CS read the Bible and prayed daily, and also watched The 700 Club, "Year after year of denial, November 19th, 2019, was probably my lowest point, and uh I-I remember watching The 700 Club, and uh I heard Pat Robertson say…
'The Bible says, Be still and know that I am God.'"
He meditated on these words and prayed and says God gave him the name of a family friend — Birdie Jamison, a retired judge who served in Richmond. Chris told his mom, who reached out to Judge Jamison, asking if she had any contacts with the governor's office. "She said, 'It must have been God,'" says Terry. "Because I texted her and she looked at her phone and saw the text and said, she was sitting in the Governor's office at the time."
"And so, Governor Ralph Northam told her that if what you're saying is true, I'll investigate these claims and we'll get Christopher out of there," says CS. On February 3rd, 2020, Chris was pardoned by the governor and released that April after spending 17 years falsely imprisoned. "I cried and I rejoiced," says CS. "For the governor to exercise his power and say, 'Nah, Virginia got this wrong.' God came through, I knew He was going to do it," says CS.
Chris left prison with a cleared name, a doctorate in theology, and big dreams for the future. Today, Dr. C. S. Wilson lives a life rich with gratitude and free from bitterness. "I started my own tech company," says CS. "It was just valued at $30 million. It is humbling what God is doing." His mom says, "To be able to hug him, I longed for it for 17 years and God had brought it to pass," says Terry. "And he had 17 years' worth of gifts to open."
"He got me here. I owe my life to Him," says CS. "I'm dead to the alternative, you know. I'm here on account of God," he said. God made it possible for Chris to draw nearer to him and change his life. If God can change his life then he can change your life too.