NBA icon Shaquille O'Neal is a superstar on and off the court, known for his extraordinary ability to touch lives in an instant. Recently, Shaq left an unforgettable impression on a young boy named Zion.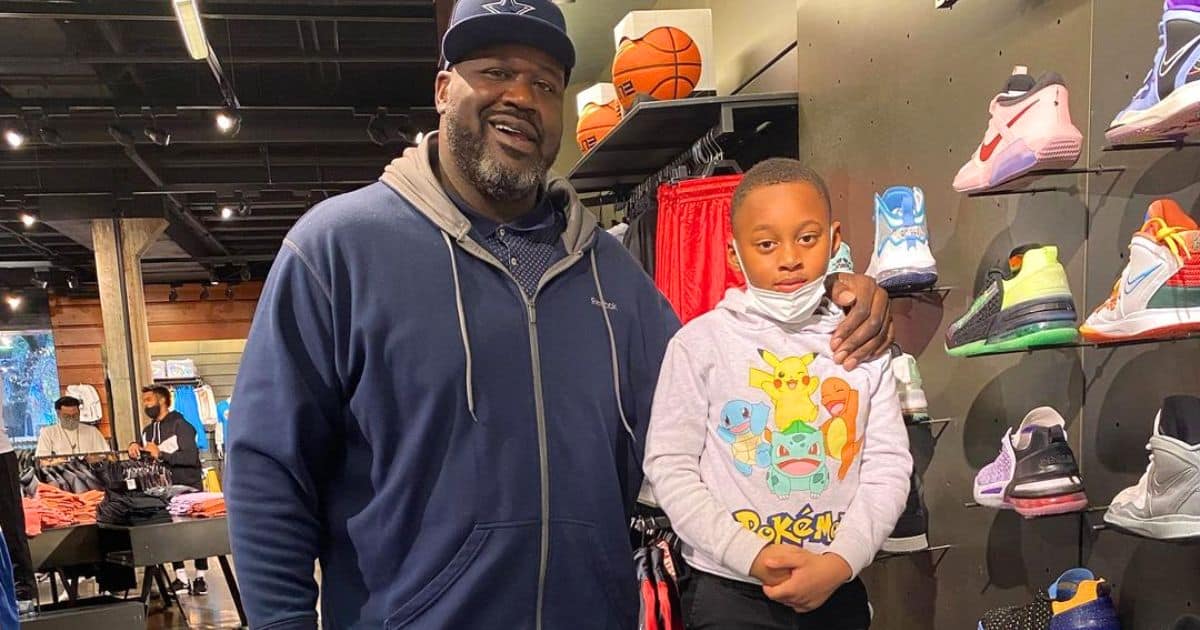 Shaq found himself sharing a store aisle with 8-year-old Zion. The boy was visibly upset, tears marking his youthful face. "What's wrong with you?" Shaq asked the young boy, his towering presence a striking contrast to the boy's small frame.
Zion admitted he was in trouble for not listening to his father. Shaq, in his wisdom, used the moment to impart a valuable lesson. "Go give your dad a hug and tell him you're sorry," Shaq encouraged Zion, highlighting the importance of respecting parents. The boy did just that, and Shaq had set the stage for an unforgettable moment to unfold.
View this post on Instagram
Initially, Zion's family had planned to buy him a coat. However, Shaq, known for his larger-than-life heart and philanthropic spirit, surprised Zion with an offer to buy a new pair of shoes for him. The pair then embarked on a memorable shopping adventure, with Shaq assisting the young fan in picking out the perfect pair.
The awe and thrill were evident in Zion's voice as he recalled, "He even watched my basketball videos and told me I was a beast point guard." A hero's acknowledgment, a life-altering experience for the boy. "I am beyond grateful and blessed. What a day? I'm still in shock and can't stop talking about this amazing moment."
View this post on Instagram
Shaq's actions are more than simple acts of generosity; they exemplify how our heroes can truly shine, both on the field and in everyday life. By extending a helping hand and offering comfort to a distressed child, Shaq showed us how every moment can be turned into an opportunity for inspiration and uplifting.
"Train up a child in the way he should go: and when he is old, he will not depart from it." Proverbs 22:6