Meet Sam Kaplan, a 72-year-old Georgia resident who recently bagged a degree in cinema studies, and his biggest cheerleader was none other than his 99-year-old mother, Virginia.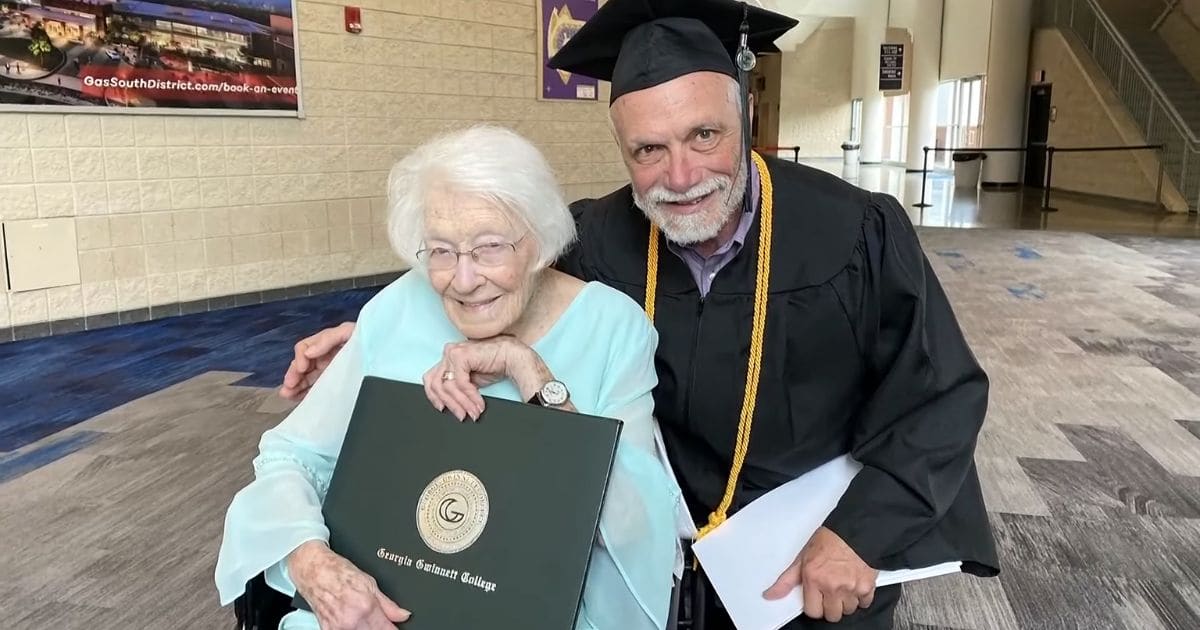 Sam decided to return to college in 2019, 50 years after he first graduated high school. His choice to dive back into education was spontaneous, inspired by a radio announcement about a degree in cinema studies at Georgia Gwinnett College – a subject that could nurture his long-held passion for writing and storytelling into a formal skill for screenplay writing.
"I was driving down the highway when I heard about the degree program. The next exit led to Collinsville, so I promptly exited, and within five minutes, I was enrolling in classes," shared Sam.
Despite facing a wave of both anxiety and excitement, Sam not only managed to navigate through his educational journey but did so with flying colors. Graduating with a stellar 3.975 GPA and summa cum laude honors, he was also able to partake in the joy of student life once again, finding it "a lot of fun" to engage with his classmates.
His graduation ceremony was made all the more special by his mother, Virginia. Despite being 99, her enthusiasm and pride for her son were vividly apparent. She wasn't just there; she was wholly present, sharing in every moment of his achievement, embodying a mother's undying support.
"I am so proud of him. He faced numerous challenges but persevered, and I am delighted, pleased, and incredibly proud," Virginia voiced with sheer joy. And she didn't stop there, her humor shining through as she added, "With his new degree, he's going to excel in whatever he does. Who knows, I might even make an appearance in the movies."
"Children's children are a crown to the aged, and parents are the pride of their children." Proverbs 17:6