The Christmas spirit is indeed in the air. This elderly man was surprised when a kind stranger volunteered to pay for his groceries.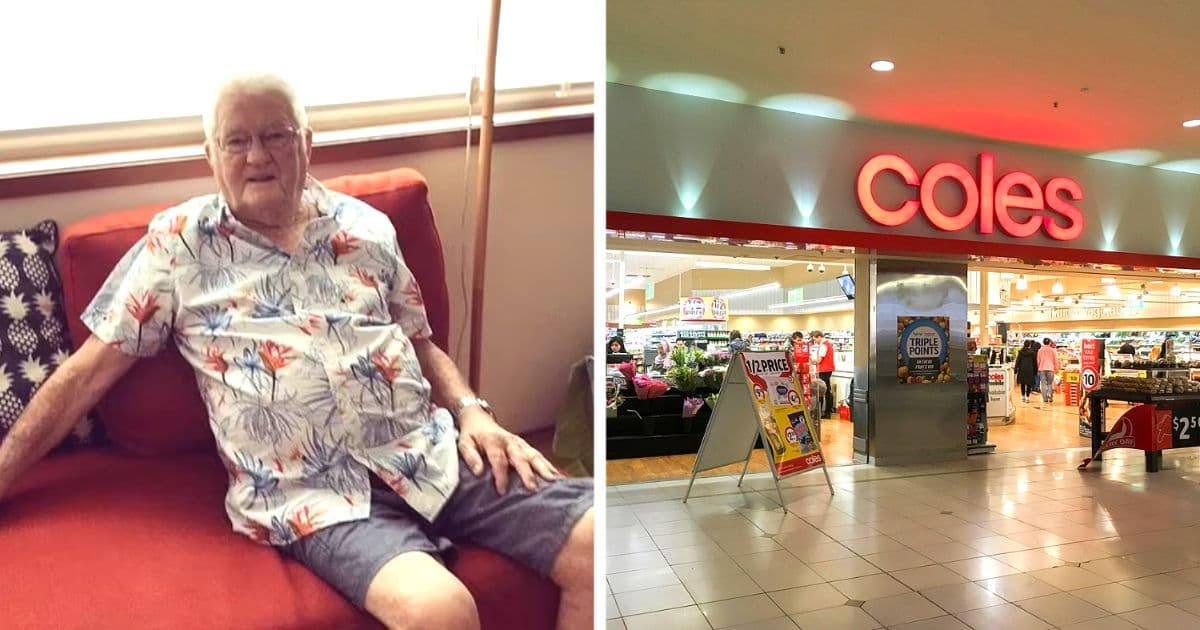 91-year-old Ken from Brisbane, Australia, was at Coles Store when he made his purchase. He has been living in the area for nearly 50 years already. A trip to the store was an everyday activity for this great-grandpa.
However, the day turned out to be something he did not expect. When he was about to pay for his groceries, he found out that his wallet was missing. He might have been so confused and worried, not knowing where he would get the money to pay for the items he bought.
He called his granddaughter, Amanda, for help. She lives five minutes away from the store. 'You could tell he was quite stressed, and he said, 'where are you? I'm at Coles, and I think someone has stolen my wallet',' Amanda recalled.
Out of the blue, a kind woman behind him offered to pay for his groceries. She paid $115 for the items he purchased. He was surprised when this stranger offered an unexpected help. The kind stranger did not seem to mind spending money for him. She said, 'That's okay, Merry Christmas.'
Amanda found her grandpa with the store's staff and the kind stranger. She offered to pay her back, but she refused. 'I quickly thanked her and offered to pay her back. But she was so polite and refused. She told me, "don't worry about it, Merry Christmas," and just left.'
The thankful granddaughter was so touched and was in tears. She posted what they have experienced on her local Facebook community group, which has 28,000 followers. She thanked the gracious woman and Ashley, the staff who looked after his grandpa. Amanda was just thankful to call this community their home for many years now. She was hoping to meet their Good Samaritan in the future to thank and give her flowers.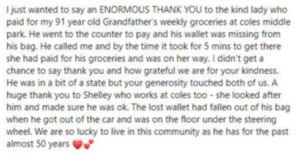 Now, you might be wondering, what happened to Ken's wallet? Luckily, the wallet was in his car. They found it near the pedals. He might have accidentally dropped it on the way out.
Generosity always touches hearts. It's one of the best traits of God. He gave His all when He gave His Son for our salvation. Every time we give, His generosity is displayed. People experience His love each time we choose to share.
"If someone has enough money to live well and sees a brother or sister in need but shows no compassion—how can God's love be in that person?" 1 John 3:17