In a courageous act of selfless love and tireless dedication, a Houston woman, Callie Clemens, embarked on a three-day-long mission, crawling through cockroach-infested storm drains to rescue a litter of puppies lost deep within the city's sewers.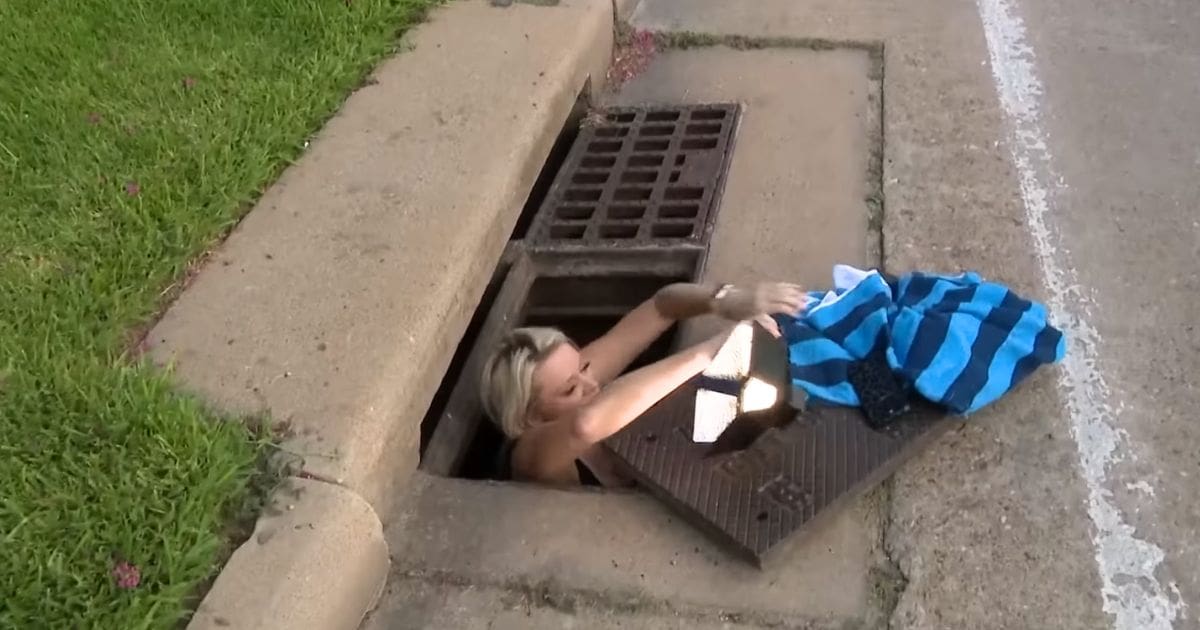 Clemens' heartrending mission commenced after an alert was raised by someone who saw a litter of puppies crossing the street. They lost sight of the young canines but were able to hear their faint whimpers coming from the city's storm drains.
Equipped with an iron-willed determination, Clemens, her dog Giselle – a proficient puppy sniffer, and a group of kind-hearted volunteers plunged into the treacherous drains to look for the trapped puppies. "I can't sleep knowing there are puppies in there going to die," a clearly emotional Clemens shared with KHOU 11.
Despite the odds stacked against them, the spirited group managed to save two puppies from the lost litter. They continue their efforts undeterred, as Clemens believes there are still two more puppies trapped underground that she can hear. To locate these younglings, they've been using dog sounds on their phones to elicit some type of response.
"I know they're still in there, I just think they're further down," Clemens shared her optimism amidst the trying circumstances.
Over the weekend, the volunteers courageously navigated through murky water and braved nests of cockroaches in their quest to rescue the lost puppies. The group is hopeful it won't be too long before the lost puppies are found and given a chance at life they deserve.