A spiritual awakening continues to spread among young people in the United States, with reports of healings and numerous baptisms taking place at recent events.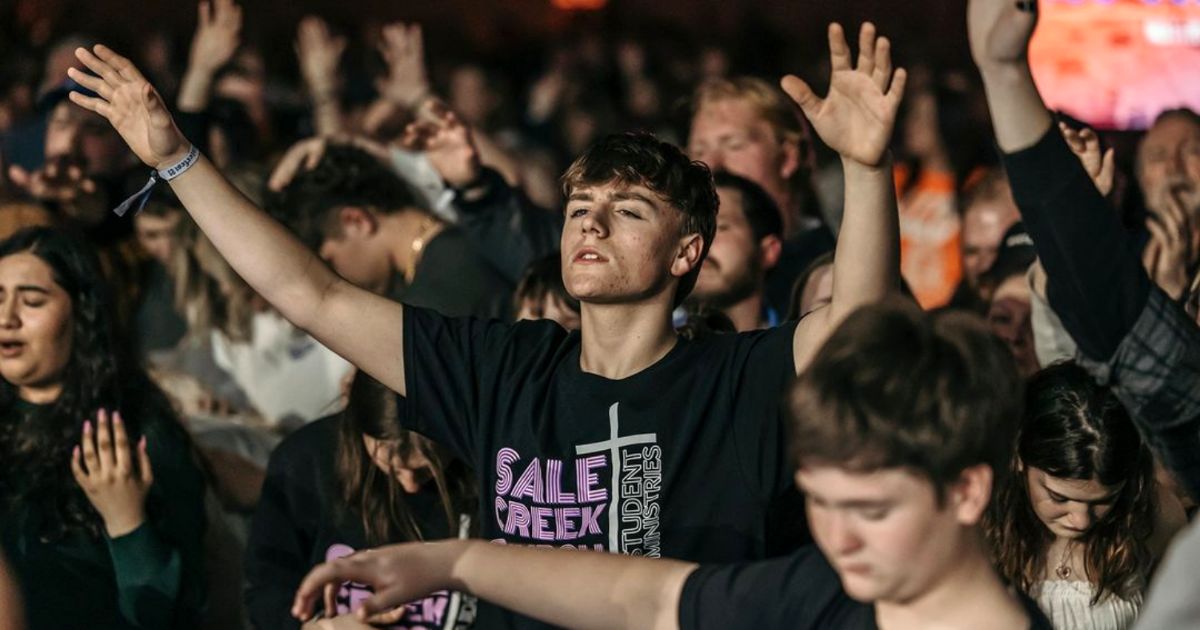 Winterfest, an annual youth rally held in Gatlinburg, Tennessee, saw close to 200 people make professions of faith in February. Although this year's festival was described as "less grandiose" than previous years, youth minister David Schilling believes that this actually made more room for the Holy Spirit to move among the attendees. During a Sunday morning service, minister Jeff Walling called for those who had decided to follow Jesus and be baptized to come forward, and nearly 200 people stepped up.
It's usually a Smoky Mountaintop experience, as thousands of kids hear "David and Goliath stories" delivered by dynamic speakers, Christian poets, even Flying Wallenda-style acrobats, Schilling said. But this year seemed "less grandiose," he said. The sermons were great, though some sounded like they were intended for an older audience. The worship was powerful. But there wasn't "that larger-than-life wow factor I've come to expect." As it turns out, "what was missing actually made more room for the Holy Spirit to permeate the experience," Schilling added.
The annual event saw close to 200 people make professions of faith, and 200 people were baptized in two separate services. According to the event's organizer, Dudley Chancey, this was an unprecedented response, even after 36 years of Winterfest events.
View this post on Instagram
It was "like a concert," he said, "except they're not, you know, doing mosh pits and passing people around. "This is my 36th year doing Winterfest," he added, "and I've never seen that."
The annual event draws 10000 participants on average and is a contemporary and technologically advanced version of traditional tent meetings. "And although each year brings a strong, emotional plea to embrace the Gospel, "with students, we do want to be careful," Walling said. "We don't want them making a purely emotional decision."
As young people make commitments, Chancey and fellow organizers encourage youth ministers and parents to talk with the students in their group to make sure they understand the lifelong commitment they're making. The majority of the baptisms took place after the event, while some of them occurred after the youths return back to their homes.
Meanwhile, students at Point Loma Nazarene University in San Diego, California experienced an outpouring of the Holy Spirit on campus in recent weeks. Students began holding gatherings on Friday and Sunday nights, which extended to 24-26 hours of worship and prayer. Attendees reportedly experienced healings from various illnesses, including postural orthostatic tachycardia syndrome (POTS)- a condition in which an excessively reduced volume of blood returns to the heart after an individual stands up from a lying down position and a healed ankle that had troubled one person for 15 years.
On March 26, while baptisms were taking place on the beach at Sunset Cliffs in San Diego, 35 balloons were released into the sky, coincidentally matching the number of baptisms that occurred that day.
There are also reports of a documentary being made on the Asbury revival titled "Asbury Revival: Desperate for More" which will premiere on Redeem TV this weekend. The documentary will highlight the story of the spontaneous event and will feature interviews with students, university staff, and other participants, according to the outlet.
"What the Holy Spirit started at Asbury spread to Lee University, Samford University, Baylor University, Cedarville University, Texas A&M, Oklahoma Baptist University, Louisiana State University, Regent University, Indiana Wesleyan, and in total over 30 other college campuses. It has also spread to other parts of the world including Korea and the Philippines and continues in pockets," Redeem TV said on its website.
There is a growing hunger for spiritual experiences and a renewed commitment to the faith among young people in America. As Schilling observed, the absence of grandeur and spectacle at Winterfest allowed for a deeper encounter with the Holy Spirit. It is clear that the power of God is at work among the younger generation, and that these experiences are drawing them closer to Him.