The NBA icon, Shaquille O'Neal, brightened up the day of a family with a surprise act of kindness, showcasing the essence of giving at a local Home Depot store. The whole incident was utterly unplanned, as the towering star was at the store for an entirely different purpose – to film a music video for his latest song, "I Know I Got It."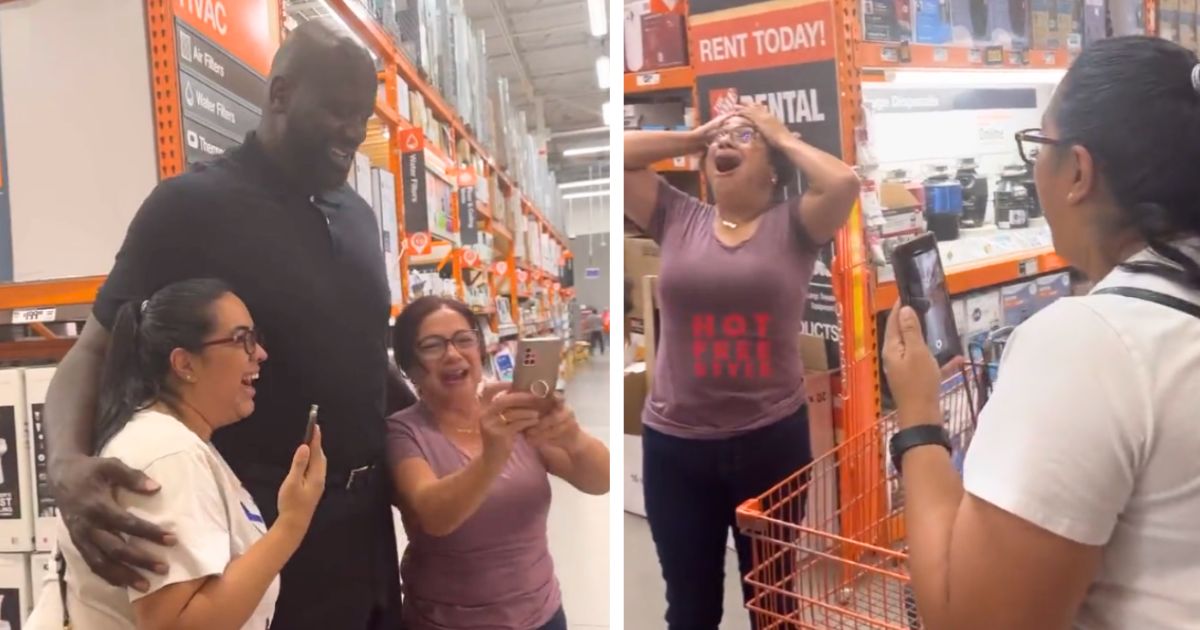 While walking down the aisles, O'Neal stumbled upon two women. In his friendly demeanor, he asked, "What are y'all buying?"
"We are buying a washer and dryer," one of the ladies responded.
Without skipping a beat, O'Neal declared, "I'm gonna pay for it."
A Legendary Athlete with a Heart of Gold
This spontaneous act of generosity left the women in awe, but it was not something out of the blue for Shaq. The legendary athlete revealed his fondness for such acts in a conversation with PEOPLE last year.
"My favorite thing to do is when I'm in Best Buy, Walmart, if I see a kid, get them something that I see he's looking at," O'Neal said. "Like yesterday I saw a couple kids. I bought a couple bikes, a couple more scooters."
A Heartfelt Moment of Gratitude
Upon hearing Shaq's generous offer, the women were overcome with excitement and gratitude. "Bless you," said the woman's mother to O'Neal. Their surprised expressions, coupled with the heartwarming moment, left a remarkable imprint on the heart of the store's onlookers and the wider online community.
After all, the basketball legend didn't just finance their appliance purchase; he filled their day with an unparalleled joy that stemmed from an act of simple human kindness.
More than Just a Sports Star
Beyond his achievements on the basketball court, O'Neal, aka DJ Diesel in the music industry, is known for his uplifting spirit. His unexpected acts of kindness and his love for bringing smiles on people's faces just confirm the same.
It is evident that O'Neal values the essence of sharing and caring, translating his faith into tangible actions that brighten up the days of people around him.
"Each one should use whatever gift he has received to serve others, faithfully administering God's grace in its various forms." – 1 Peter 4:10.
WATCH: Shaquille Surprises Family at Home Depot
Shaq went to Home Depot and bought this family a washer and dryer pic.twitter.com/m86MSnWQu8

— NBACentral (@TheNBACentral) June 14, 2023