New Jersey's Sharpe Family Singers created waves with their soulful audition on America's Got Talent (AGT), presenting a harmonious rendition of a Disney melody that resonated with the hearts of the judges.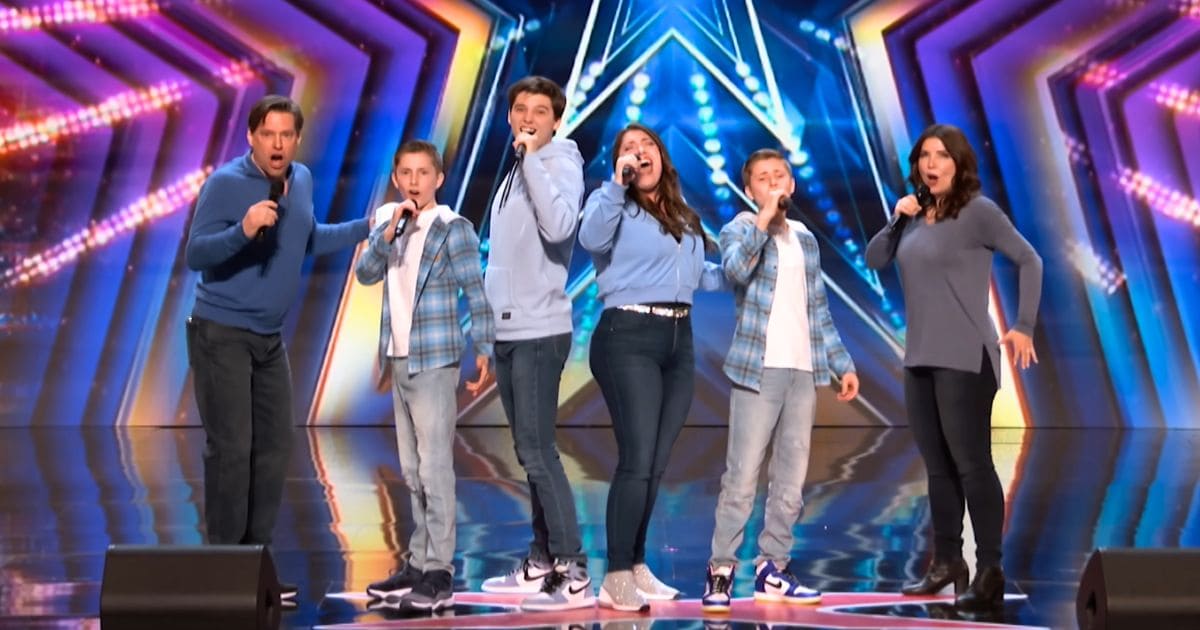 Spirited Performance Steals the Show
This talented family from Basking Ridge, New Jersey – comprised of mom, dad, a daughter, and three sons – has already been a social media sensation, capturing millions of hearts with their musical displays on platforms like TikTok, YouTube, Instagram, and Facebook.
They've been on the path of musical journey for quite a while, expressing their creativity from their Somerset County home. After years of longing, the Sharpe Family Singers finally got their chance to exhibit their musical prowess on the AGT stage, seizing the opportunity with unwavering enthusiasm. As Barbra Russell-Sharpe, the family matriarch, expressed to the judges at their season 18 audition, "We've been wanting to be here for years and we finally got our chance."
A Love Story Brought to Life on Stage
Barbra and her husband, Ron Sharpe, both actors on Broadway, met three decades ago during a show. As Ron reminisced about their journey on the AGT stage, he said, "We actually had our first kiss on the stage before we were married, because it was in the show." This family's love story is not just limited to the parents but extends to their four children, all of whom have been singing since their early years.
Bringing Disney Magic to AGT
The AGT audience and judges were thoroughly captivated as the family serenaded them with a rousing performance of "How Far I'll Go," a famous song from the Disney movie "Moana." Every member of the family showcased their exceptional singing talents, earning a well-deserved standing ovation from the crowd and judges alike.
AGT judge Sofía Vergara was enthralled by their performance, remarking, "That was perfection. You guys don't even look real … and you sounded amazing." Simon Cowell, speaking through Vergara due to a lost voice, described the performance as very "apple pie," as in "as American as apple pie."
Their exceptional performance was not only appreciated by the AGT judges but also received high praise from their loyal fans. One fan highlighted their harmonious singing and engaging energy, saying, "That was everything that song needed to be. Great energy, beautiful harmonies, and really fun and uplifting."
The Sharpe Family Singers proved that their love and passion for music, combined with their innate talent, can create pure joy on stage, uplift the spirits of the audience, and shine a light of positivity.
WATCH: Sharpe Family Singers Performs 'How Far I'll Go' on AGT